THIS 31 foot long model of Lockerbie Railway Station took three years to build and is strikingly similar to the real thing.
We tracked it and its owner down after columnist Davie Wilson mentioned it in last week's paper.
And James Cochrane was delighted to tell us more about his creation, saying: "Myself and Andrew Campbell built the layout. We are both members of the Glasgow and West of Scotland Model Railway Club. It took us three years to build and measures 31ft long. The station building and the footbridge were all scratch built from many photos and measurements of the actual building."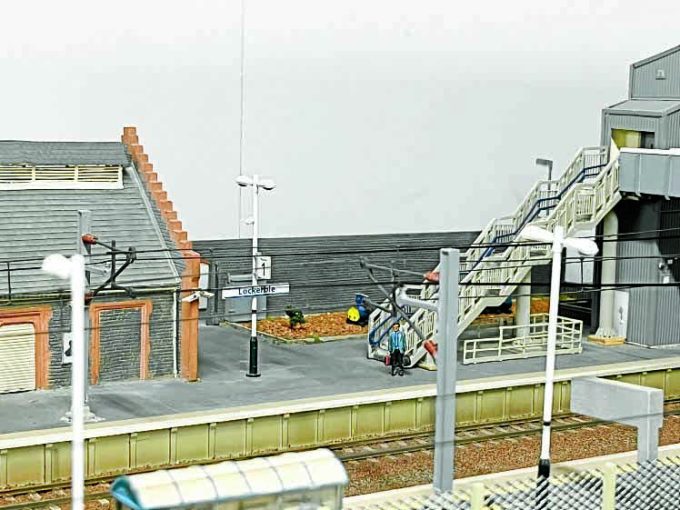 James revealed that Lockerbie is "an exhibition layout" and, as such, will be attending the Cathcart 2023 and possibly the St. Andrew's 2024 show.
And explaining why they chose to replicate Lockerbie, he added: "When I was young we used to travel up to Scotland on the West Coast Mainline and I have fond memories of doing so. I was was searching for a station to model, that needed to be in Scotland and on the WCML and Lockerbie fitted the requirements perfectly.
"It's a shame now that not many passenger services stop at the station as the building itself is superb. It also proved very interesting to research as Lockerbie station has changed so much from what it used to be."