A CONTROVERSIAL statue once gifted to the people of Annan has now been removed from its site in the town.
The long-debated fate of the Haaf-Netter, which stood on the Scotts Street roundabout by Tesco, was decided on Sunday morning when a forklift truck arrived to take it away under the instruction of Annan Community Council.
Responding to a video posted on social media which showed the vehicle mounting the roundabout before pulling it out of the ground and driving away, the statue's designer and sculptor, Paul Cowan, said the community council had "overstepped their powers."
First installed in 2009 for the opening of the Tesco store, the figure's appearance and place in the town has since been the subject of scrutiny, with discussions over its uprooting ramping-up since the removal of the statue's head in August 2018.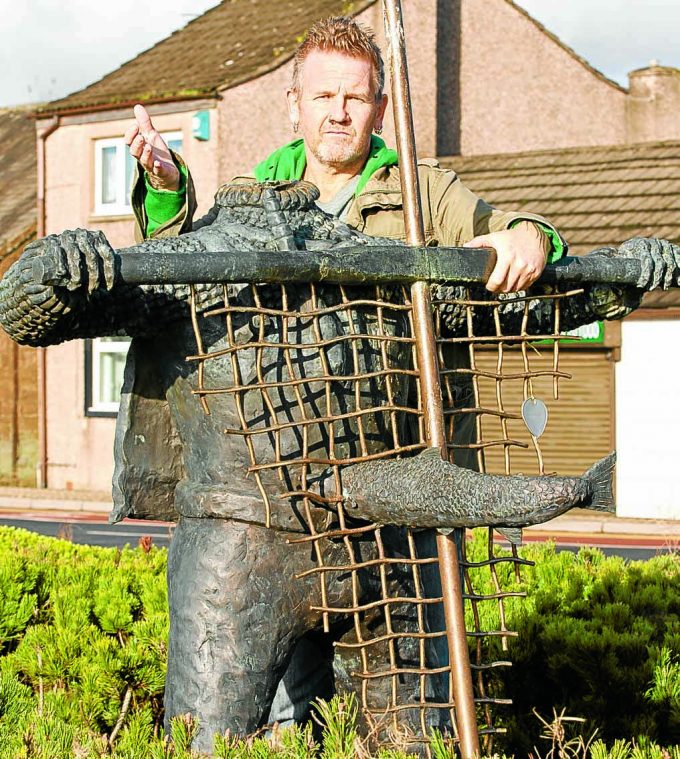 The decapitation sparked a police investigation, however this halted when ownership of the monument couldn't be determined. Tesco, which funded the £40,000 design and construction, told the police it was gifted to the townspeople, whilst Dumfries and Galloway Council also responded saying it did not belong to them.
At an Annan Community Council meeting in February, chairman Alan Weild said the group would "claim ownership on behalf of the town, as long as it didn't cost us anything," adding: "We need to do something now to confirm who actually owns it, because if it is ours then I think we would like to see it taken down."
This week he said: "We've been thinking about doing it for a long time. The majority of people didn't want it there, so we kind of decided that we'd remove it at some stage.
"It sat there and sat there – heads started appearing again; now I don't know who's put the heads on, we haven't a clue, and the police don't know, I don't know, but we thought in the run up to Christmas, we've been in cahoots, and I let the police knew we were going to do this."
Alan confirmed it would now remain in storage until the town decided upon a new location.
And clarifying if the local authority had been alerted to the removal, he said: "We were told it was ours, the council wanted nothing to do with it when the head went missing, Tesco commissioned it, Paul Cowan seems to think he's got some control on it but he was paid handsomely for that statue."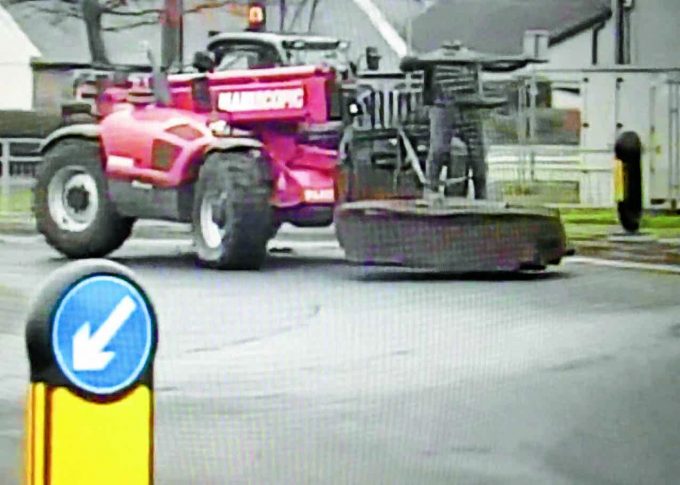 A spokesperson for Police Scotland said that local officers are aware the statue has been moved but couldn't confirm if officers were made aware in advance.
And Dumfries and Galloway Council were approached for comment but did not respond.
Meanwhile, Mr Cowan said: "There were no road closures, no safety things put in place, they haven't informed anybody and it was removed very badly as well.
"Because that roundabout is public and is owned by the town and the region, it comes under regional bylaws and they've obviously circumvented those completely, and apart from anything else, a job like that needs to be done by a professional sculpture remover – we're talking about a work of art that has been there for ten years and is £40,000 worth of work.
"It doesn't belong to the community council, it belongs to the people of Annan. They overstepped their boundaries."
Paul added that he intends to take legal action against the community council for "reputational damage."
Annandale North councillor Richard Brodie has called the events "another incredible chapter in its farcical history," adding: "The main thing is that it should be kept safe for future display in appropriate circumstances."