Starting this Saturday, 34 teams from around the world will come together to compete at the week long event.
Scotland will be represented by skip: Jack Strawhorn, third: Amy Mitchell, second: Kaleb Johnston and lead: Kirsty Gallacher.
Jack and Kirsty both hail from Dumfries, while Kaleb is from Stranraer.
The team earned the right to represent Scotland at this tournament after winning the Scottish Curling Mixed Championship earlier this year (then playing with Robyn Mitchell instead of Kirsty Gallacher).
In regular competition, Jack and Kaleb have been competing together in the same team supported by the Scottish Curling Academy.
Kirsty is also a SCA athlete, playing with Team Laurie this season, while Amy has recently stepped up from the academy to the British Curling performance programme for this winter and plays with Team Blair.
In Aberdeen they will be coached by Scott Andrews, SCA manager and Olympic silver medallist.
Scotland will compete in Group A alongside Belgium, England, Ireland, Israel, Japan, Netherlands, Sweden, and Wales.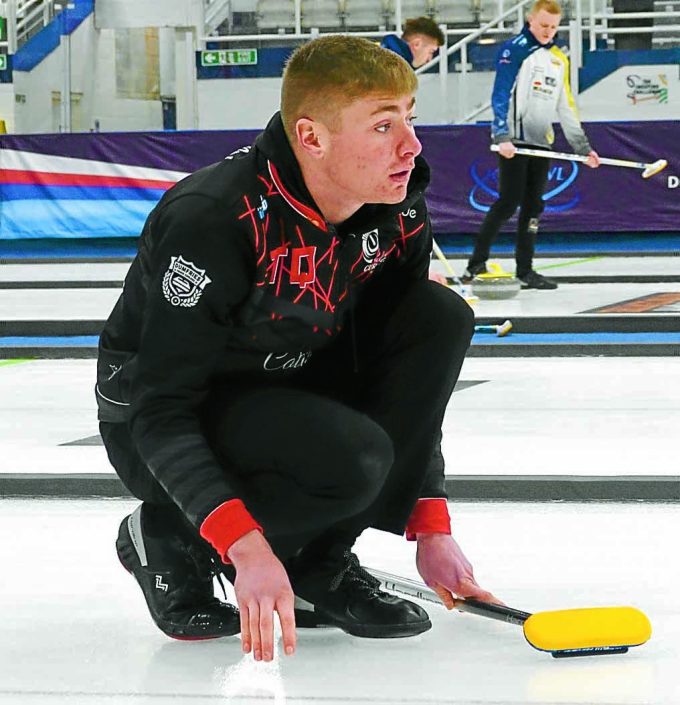 Skip Jack said: "In the run-up to the championship, we have had a very busy season so far with our respective teams.
"Of the five weeks I have been back on ice, I have had three weekends which I have been competing. The last of these competition weekends will see us all head out to Prague for the European Junior Curling Tour which is the weekend before the start of the World Mixed, so everything has been a bit hectic.
"As this is the first major championship for three of us in the team, it will be mainly about gaining experience in playing in big championships, but of course we still hope to perform well. So, we are hoping to make it through to the knockout phase of the competition."