TWO Dumfries businesswomen are 'devastated' after being broken into overnight on Tuesday.
Wendy Porter, who owns The Foot Health Clinic on Galloway Street, and Louise Carroll, owner of Happy Pets on Queensberry Street, both got a nasty shock when they arrived to work on Wednesday morning and discovered the glass doors to their premises had been smashed in. Louise said: "My heart sank when I opened the door, there was glass all over the floor. I called the police and they came straight away. They asked us not to touch anything so a crime scene officer could take a look.
"Thankfully we don't keep any money on site overnight, but they had pulled out the plastic part of the till drawer and some of the other drawers behind the counter. They were definitely looking for money because nothing else in the shop was disturbed.
"Our door was boarded up and we were closed all day and lost a whole day's takings. We opened up as normal on Thursday because we can't afford to stay closed."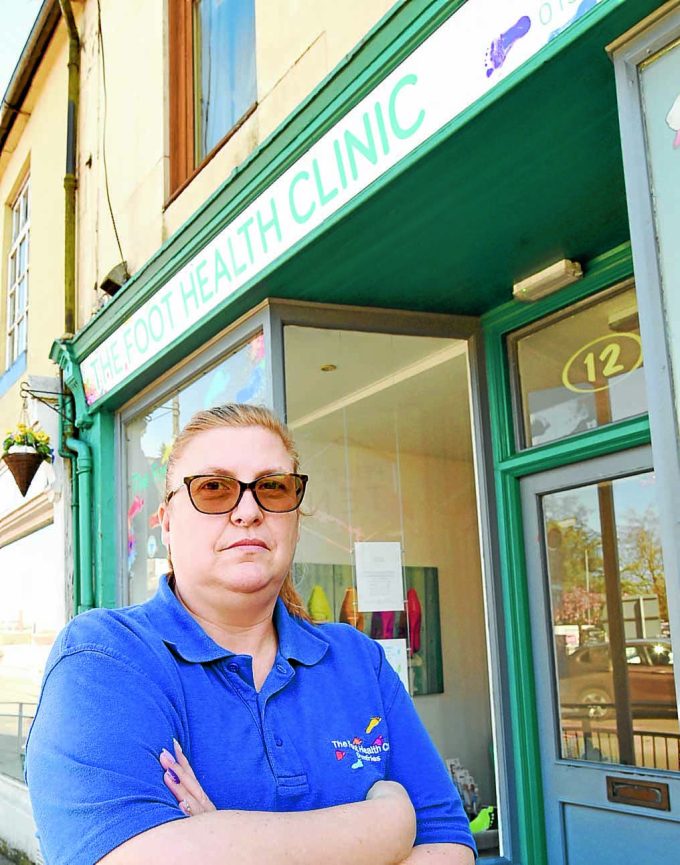 Wendy was also forced to close on Wednesday and is now having to play catch-up after losing a day's business. She said: "It's devastating, I didn't even know we'd been broken into until I was contacted by a client who was driving past on their way to work, so I called the police and made my way in.
"They took a small amount of petty cash, about £80, but they also ransacked our reception and the nail bar upstairs. We had to close on Wednesday because of the amount of glass, it was on the desks and the chairs. It's been a nightmare I had to cancel nine clients, and we're booked up to July so I've got no choice but to work late nights to fit them in."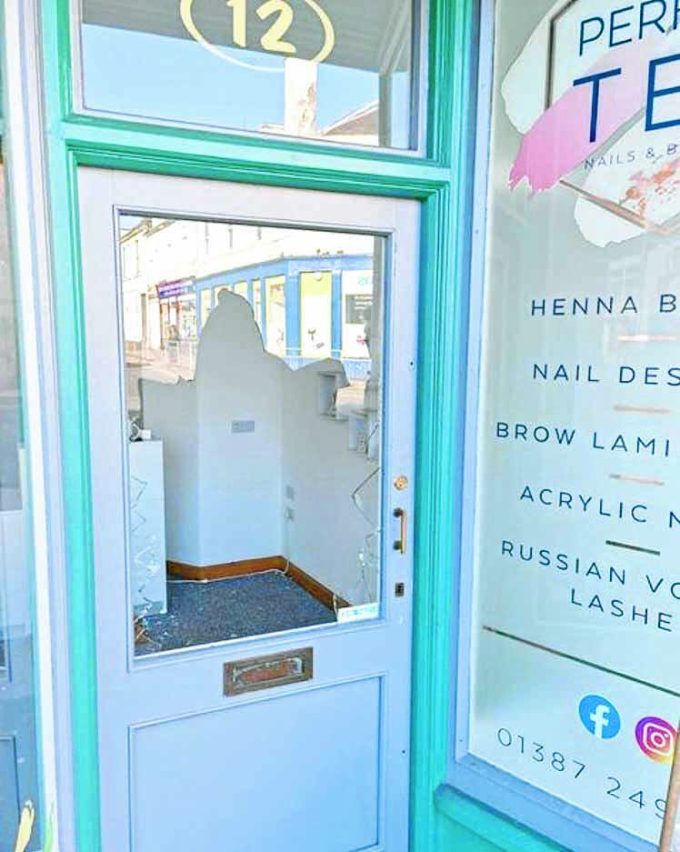 The police are appealing for witnesses who may have seen or heard anything at either location between 5 pm on Tuesday and 8 am on Wednesday.
Officers say CCTV enquiries have revealed two men were seen in the area of Queensberry Street at about 3.15 am on Wednesday. They can only be described as about five foot eight to six foot in height, while one was dressed in dark clothing and the other was wearing white trousers and a tan jacket.
If you heard or saw anything suspicious or have any CCTV or dashcam footage that may assist officers with their enquiries then contact Police Scotland on 101 quoting reference 0604 of 19th April 2023.