A BOOK about the legendary Thames-Clyde Express, its route and the stories of those around it has been written and published.
Written by author David Pendleton, and published by Great Northern Books, "On the Tracks of the Thames-Clyde Express" celebrates the exploits of the famous named train that served six cities, and was a regular in this region, before services ceased in 1974.
Virtually forgotten today, but there was nothing quite like the Thames-Clyde at the time. It frequently travelled over 400 miles from the dreaming spires of St Pancras via the Shires of England, the legendary Settle-Carlisle line, Walter Scott's Border Country and into Glasgow.
While the Thames-Clyde was never the quickest route between London and Scotland, it was most definitely the most scenic route.
Author David was from a small and unassuming Yorkshire town that housed a rail line that the Thames-Clyde travelled on.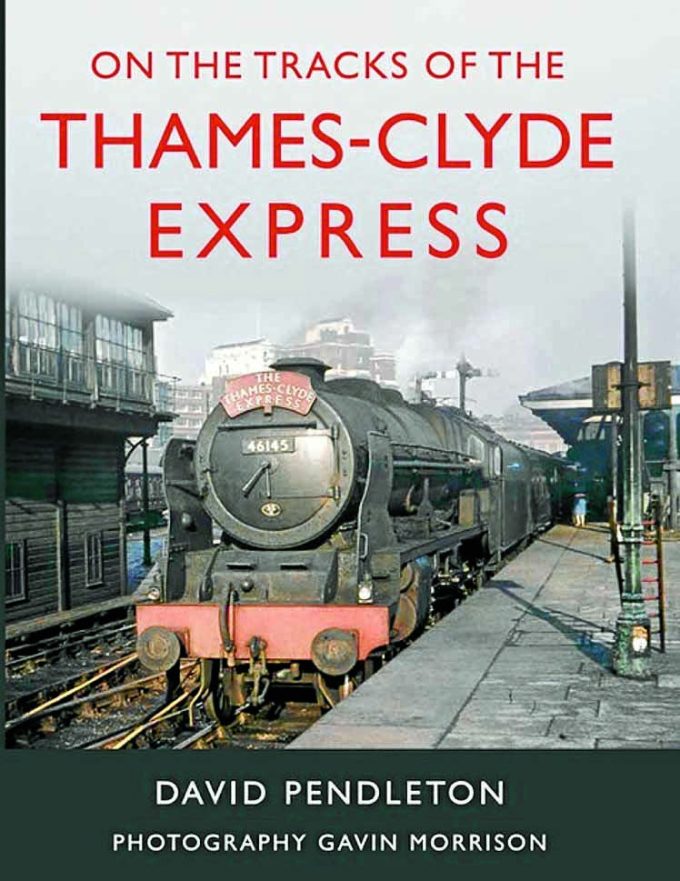 He said: "Our home used to overlook the station in the town, so we would always see it running through.
"Being from a mundane little town and then being faced with a massive symbol of glamour that connects all these different cities together is almost like juxtaposition isn't it?"
Eventually David became a signalman, recounting how isolated the job was before the internet, and the connections he made with other signalmen working across the country.
They loved to chat and without fail, the conversation would always end with the Thames-Clyde Express, long-gone at that point.
"I think that was the catalyst for my writing of the book over the last few years," he said.
Research for the book saw David travelling up and down the old route, exploring the towns that the Thames-Clyde would stop at to find interesting stories from those living there.
Annandale was among his destinations and featured in the book are the Ruthwell Cross, Annan's role in developing the locomotive turntable, Tinker Bell and the Lost Boys propping up the bar of the Waverley pub, and much more.
David said: "While the book seems to be made for railway enthusiasts, I think there's a far wider audience to be had. More than anything, I want to bring the memory of the Thames-Clyde back to life."
On the Tracks of the Thames-Clyde Express is available now for £19.99 here.