A CUMBERNAULD woman who donated the first 21st century wedding dress to Gretna Green is concerned that her gown may have gone missing.
Catherine Sutherland and her husband Thomas tied the knot at Gretna Green in May 2018, and she fell in love with the rich heritage of the museum there, filled with wedding dresses from across history.
So much so that she was the first in over 100 years to donate her wedding dress and bouquet to be displayed at the museum, which was made official in November of the same year.
But when Catherine returned to Gretna in July this year, she found that all but one of the dresses in the museum had been cleared out, including hers.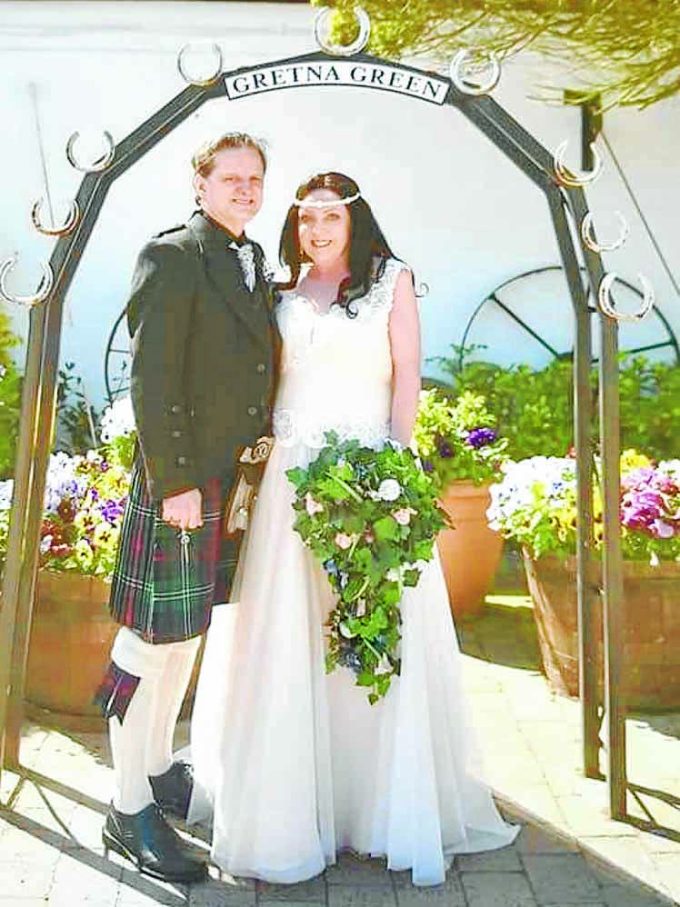 She said: "When I donated the dress in 2018, I was told that it would be displayed at the museum forever, and that even as I grow old and pass away, the dress would continue to remain there.
"My husband was even planning to donate his kilt from our wedding day to the museum after he passed on so they could be displayed together.
"But now I have no idea where my dress has gone, and despite numerous attempts to contact Gretna Green about it, I feel as though I am being ignored.
"If the dress won't be displayed, I'd much rather have it back.
"I think it's quite sad actually, they had around 30 dresses dating back to the 1800s from eloping brides and grooms, but there was next to nothing there when we came back."
"At the very least I hope that all of the dresses are being stored somewhere, rather than getting thrown in the bin."
Responding to her concerns, a Gretna Green spokesperson this week said: "We are fortunate at Gretna Green to be given scores of marriage heirlooms and artefacts every year.
"Catherine's dress, along with other contributions to our rich history, are highly valued and are welcomed donations.
"Currently we are undergoing a restructure within our Gretna Green Experience, as many artefacts will be displayed as appropriate."