A SPECIAL memorial garden has been created in the grounds of a Dumfries primary school in tribute of a much-loved pupil who died suddenly.
Little Theia Mckie passed away nearly two years ago at the age of seven. Ever since, pupils in her year group at Troqueer Primary and the school community wanted to build a garden to remember her by.
The garden was officially opened last week and Theia's mum, Tracey Currie, says her daughter would've loved it and she is so touched that it has been made.
She said: "We were blown away by it and everyone there to celebrate the opening with us. We could not have asked for anything more special for our girl. We are so proud of her and so glad we got to all share it as a family!
"It was a very emotional day for all but the garden is beautiful and Miss Theia would have loved it.
"It's nearly been two years since Theia passed away, so having a place her friends can go is really special for us."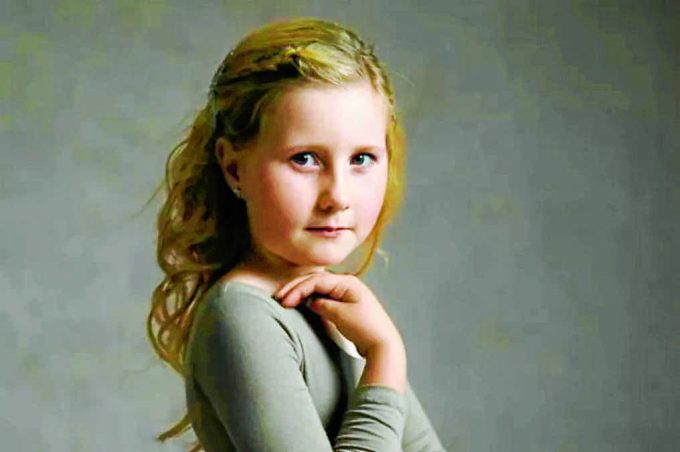 Through discussions with school staff, and in consultation with her family, the tribute for Theia was turned into a health and well-being learning space.
Everybody involved was keen to make three areas in the garden around the things popular Theia enjoyed. They decided the areas would be for reading, arts and crafts projects and talking (including well-being activities).
Fundraisers were held which raised nearly £3500 towards the project which was boosted by donations from The People's Project and other private donors.
The money raised allowed a Noah's Arbour to be bought for arts and crafts activities.
Also, pupils Alivia Jardine and Iris Crosbie drew ballerinas in Theia's favourite colours of baby blue and pink which were made into signs for the entrance to the garden.
Pink roses were planted in the garden because of Theia's middle name and as one of her favourite colours.
Leaves with messages from her friends are also in the park. Some of the messages say "I still miss Theia", "I miss her smile", "I miss laughing with Theia" and "We hope she would have liked this space".
A school spokesman said: "Theia will always be missed and remembered by her Troqueer family.
"A big thank you to everyone to helped and donated. Theia's family said she would have loved it."