The 23-year-old was forced to come off with a swollen ankle during the first half of Queens' 2-1 defeat at Alloa on Saturday following a late challenge from Wasps' Nicky Jamieson.
Shields – who has scored nine goals this season – has been for a scan and, despite not having the results, the Queens boss believes the attacker will be out for a minimum of two weeks.
Johnston said: "It was a really sore one Connor got. He's been for a scan and we'll have to wait for the results and see how to proceed.
"But I imagine he'll be out for a minimum of a couple of weeks anyway. Just with the knock he's got and we're investigating to make sure there's not any more damage than that.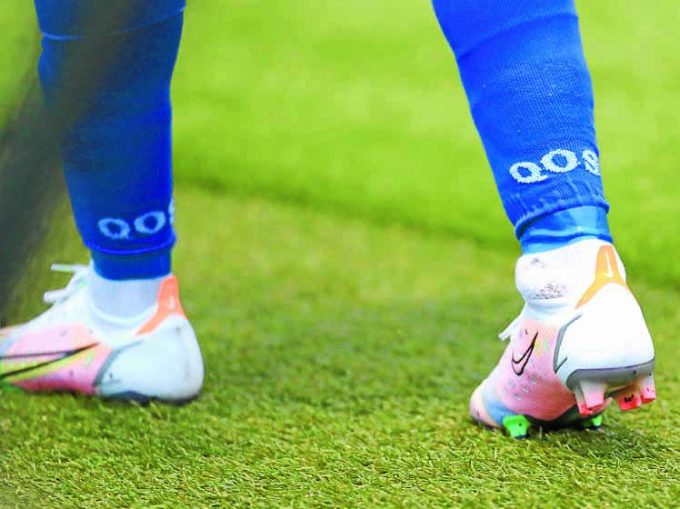 "It was a physical game against Alloa and we'd have hoped for more protection from the referee. You can see the tackle that Connor got, he got a really bad ankle knock from it. It was a shocking challenge and the referee didn't even give a free-kick for it.
"It's a big blow, he's been flying. He's a massive miss but somebody else now has to step up to the plate. We've got players capable of doing it."
On-loan Norwich midfielder Aidan Fitzpatrick could also be missing for tonight's televised match against Championship leaders Hearts.
One player who could make his return in time against ex-Queens loanee Robbie Neilson's side  is Stephen Dobbie. The Queens captain has had a torrid season so far with injuries but the gaffer believes he could play some part of the fixture under the Palmerston floodlights.
Johnston said: "Dobbs has been back training for a couple of days. We have to see how it goes with Stephen, he's going to be involved and in the squad but it's really early to bring him back.
"It's whether he's capable of starting games and how much a part he can play. He's been out for a number of weeks so we have to be careful.
"We'll be without Joe McKee for a good bit longer than we first thought. He has tried to come back a couple of times but he's still feeling his calf, we have to take our time with him."
Last Saturday's defeat to Alloa Athletic was the Doonhamers' first of 2021 and brought their five-match undefeated run to an end. Queens dropped to ninth in the league and only three points from the foot of the Championship.
Johnston said: "We were disappointed with the result as in the opening 35 minutes of the game we looked a real threat. It was good to see Isaiah Jones getting a debut goal but we've got to defend better and not let teams back in.
"Their equaliser was a hard one to take as Connor was on the deck with a head injury for a fair period of time. Normally play would get stopped from that as it was a fair collision.
"It's one of those where we can say play should have been stopped with the head knock. But we've got to deal with it better."
Commenting on Queens' match with Hearts, AJ said: "We've now got a hard game against Hearts. They are a top team who have strengthened further in January. As a player this is what you want to test yourself against.
"We're at home and we've got to take the game to them. We can cause teams problems on our day but one thing we'll have to do is defend well because they have good players."