Former DNG Media and dng24 editor Bryan Armstrong, from the Annan area, has been recognised for services to journalism and the community in Scotland.
He is joined on the list by Colin Dorrance, a retired police officer, from Lockerbie, who was one of the first on the scene of the 1988 disaster.
Mr Dorrance has been bestowed his MBE for services to law and order, the Remembrance of Pan Am Flight 103 and charity work.
Meanwhile Wigtown woman Anne Barclay has also received an MBE.
BRYAN ARMSTRONG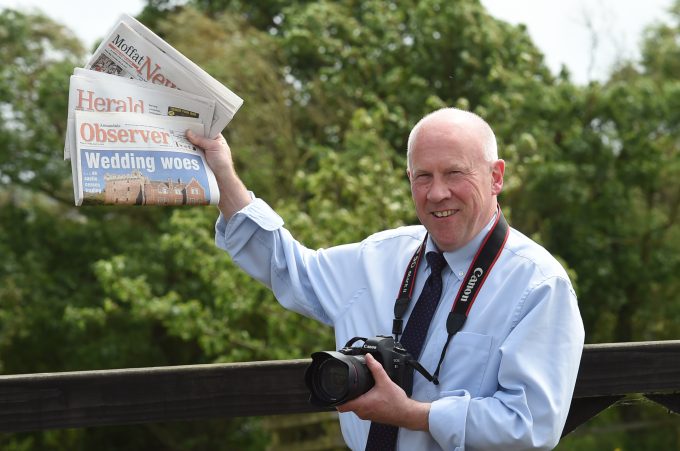 NOBODY knows newspapers quite like Bryan Armstrong.
The veteran reporter's career spans five decades, from humble beginnings as a paperboy for DNG Media in the 1960s, Mr Armstrong served time as a compositor, moving into photography work before his aptitude for writing landed him the role of assistant editor.
And in 1994 he became the editor of the company's four titles – Annandale Observer, Dumfries Courier, Moffat News and Annandale Herald.
In his 23 years as the newsroom leader, a role he stepped down from last year, he mentored and inspired dozens of journalists, passing on his passion for the trade and teaching fairness, flair and above all compassion in reporting. 
He was also one of the first reporters at the scene of the Lockerbie Air Disaster and he's unique in the aspect that, while the world's media departed the small town, he never left, instead helping to document every triumph, good time and memorable moment locally in the 30 years since that fateful night.
Discussing his shock at the MBE, Mr Armstrong said: "I never saw this coming. 
"I feel surprised and somewhat humbled that someone has taken the trouble to nominate me.
"I've been writing about and photographing honours recipients most of my working life, all very deserving people, but never expected to see my name there."
He added: "In accepting, cautiously, I see it as a chance to highlight the work local journalists are doing week-in, week out in communities up and down the country."
After 50 years in the industry, Mr Armstrong's contagious passion for local news has never waivered.
Since stepping down from his role as group editor, Mr Armstrong, who lives with partner Ryan, has far from slowed down.
Considering retirement a 'dirty word', there is still barely a day that goes by where the veteran photojournalist is not busy writing and taking pictures.
Just like news, Bryan Armstrong will never stop.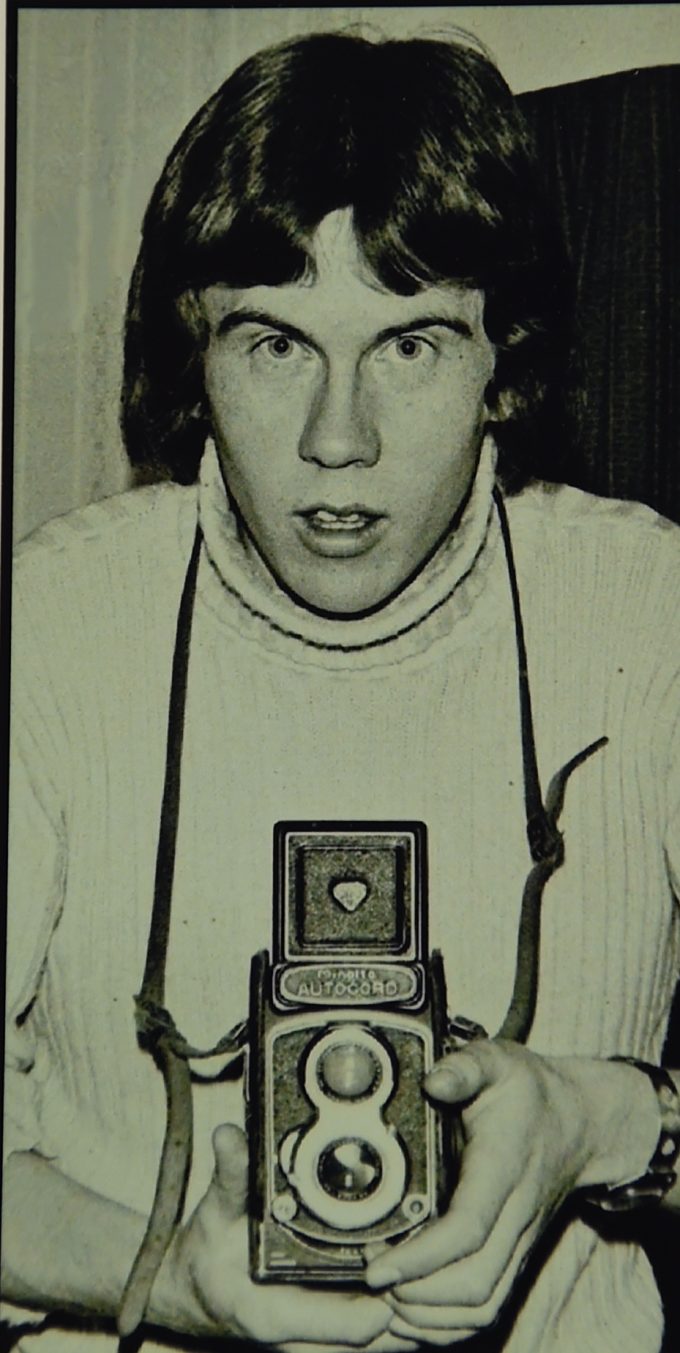 COLIN DORRANCE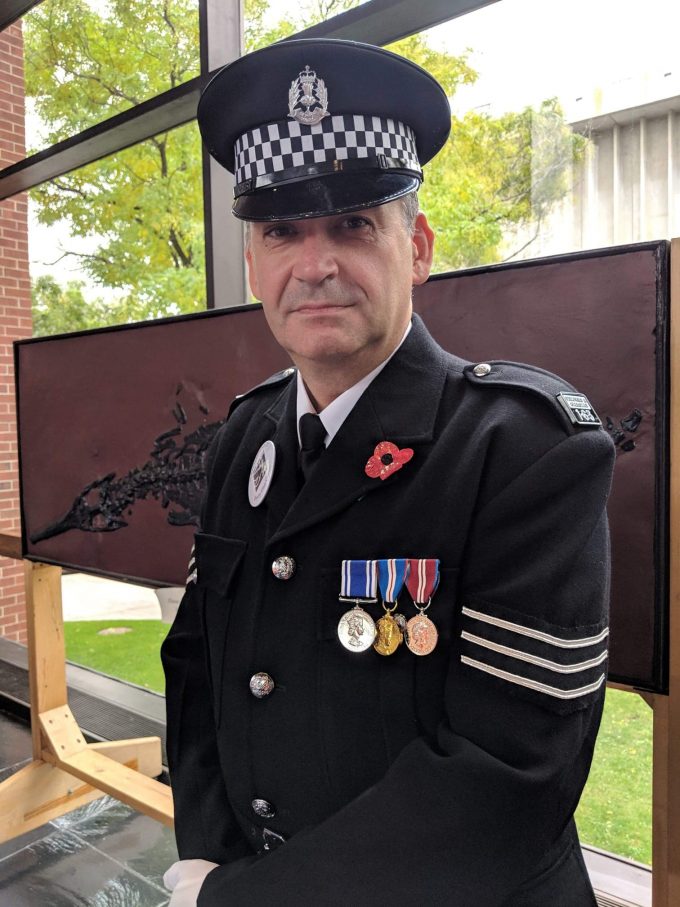 'LOOK back, act forward' is the motto of the Lockerbie Air Disaster and it's also a fitting phrase for former police officer Colin Dorrance, who has been awarded an MBE.
Mr Dorrance has helped raise thousands for charity.
He began raising funds in memory of his late nephew, Sam Dorrance, who was diagnosed with a brain tumour and passed away, aged five, in 2016.
Next he set his sights on creating a positive legacy from the 1988 disaster.
For Mr Dorrance, then aged 18, was one the first officers on the scene of the devastating crash.
He arrived, by chance after diverting from a party, to report for duty for what would become the longest, and most harrowing, night of his life.
He moved on from the disaster, marrying wife Judith and becoming a dad to Claire, now 24, and Andrew, 19.
But it was his children that brought the events of December 21 1988 back to the forefront of Colin's life, for both were chosen to attend the Syracuse Scholarship, spending a year studying abroad at the New York based college.
From there his connection deepened and he began giving informal tours of the town to university staff and students and next of kin of victims.
And in 2018 he organised the ride of a lifetime – the Cycle to Syracuse. 
Discussing his MBE, he said: "I'd like to dedicate this award to those who I had the pleasure of working with during my police career, those who lost everything through the destruction of Pan Am 103, my fellow cyclists through Cycle for Sam and Cycle to Syracuse, and to the memory of my nephew Sam."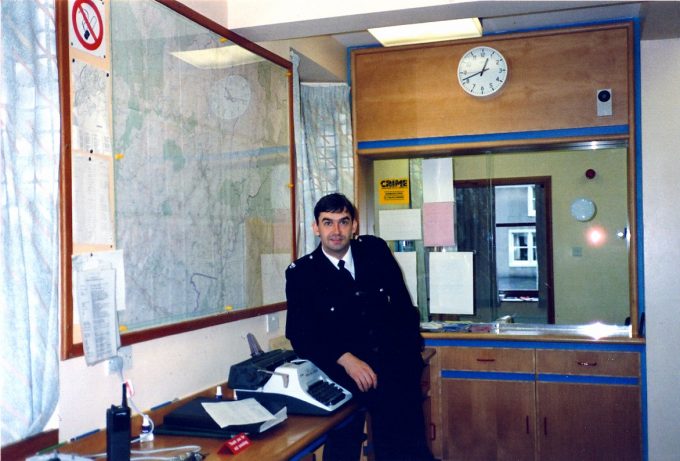 ANNE ELIZABETH BARCLAY
ANNE Barclay, just 34, from Wigtown has been honoured for her services to the arts and charity.
She is the Operational Director of Wigtown Company Festival and Chair of Dumfries and
Galloway Relay for Life Committee.
As Operational Director of the Wigtown Book Festival, she and her small team of staff are responsible for the Festival's logistic arrangements.
She is a Trustee of the Regional Arts Hub (RAH) which is one of the key groups within the communications systems of DG Unlimited (DGU), an independent charity which promotes and supports creativity in the south west of Scotland.
She is Chair of the Dumfries and Galloway Relay for Life Committee and has helped raise over £520,000 since 2008 for cancer research. This Committee
holds the distinction of raising the most money per head of population for the whole of the UK.
She has been a Guide Leader for 1st Wigtownshire Guides for a number of years.
She is a member of Newton Stewart Rotary and is involved in their fundraising and charitable activities.
SEE NEXT WEEK'S ANNANDALE HERALD, MOFFAT NEWS AND ANNANDALE OBSERVER FOR THE FULL STORIES