AN ANNAN man has praised the "human kindness" on display as the town was hit with floods last week.
Chris Green rushed to help his son, David, who lives on Charles Street and was unable to leave his house after it was surrounded by two feet of water on Thursday afternoon.
Chris said: "He checked his flood defences were secure. Everything appeared normal with no excessive standing water."
He added his son then watched "a giant wave of water" coming over the earthworks from the nearby construction site of the Newington Park flood scheme.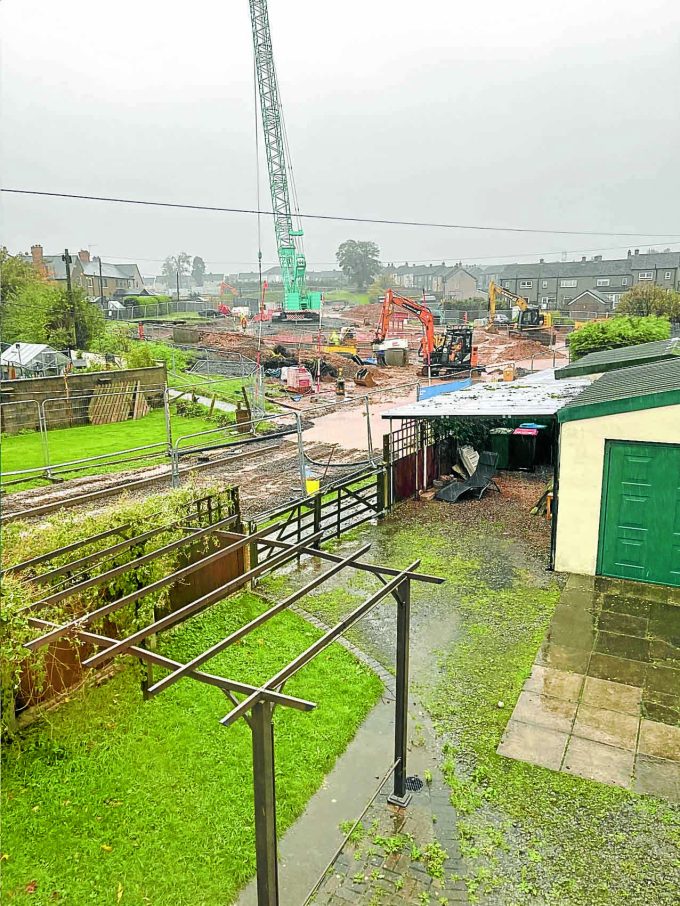 "Within a few seconds, the gardens of a number of properties at the end of Charles Street were submerged to a depth of about two feet, with possibly contaminated floodwater again threatening their homes," he added.
Chris said it was thanks to community spirit, a quick response from emergency services and the utilisation of flood defence equipment given to residents by Scottish Water that no properties on the street were severely flooded following the downpour.
"Residents were previously issued with underwater pumps as an interim defence by Scottish Water. The pumps were deployed and together with local support armed with buckets and the rapid deployment of the emergency services, the rising waters were brought under control," he said.
Chris called the incident "bittersweet", adding: "Flash flooding, memories of displacement, and the distress caused by their homes again under threat were unmistakable. On the other hand, it was very impressive to see, in adversity, how efficiently and effectively a close-knit community cooperated, with some taking control and others wielding buckets or checking to see that people were safe.
"On reflection, this highlights the fact that the power of human kindness, both in word and deed, and should not be underestimated or overlooked. It was additionally noteworthy that the contractors working on the sewage project were considerate enough to offer help to residents even though they themselves were struggling to deal with the conditions."