AN Annan para horse rider, from the Border Group of Riding for the Disabled, placed first in all three classes she entered at the recent Riding for the Disabled Association's (RDA) National Championships.
Margaret Lupton has been riding independently and competing in events all over Scotland and Cumbria for over 20 years.
She rides for the Border Group of Riding for the Disabled, based at Ancrum in the Scottish Borders.
Margaret qualified in May for the National Championships. And she came away from the event at Hartpury College with three awards:
Grade 1 Championship Senior Class champion, for which she received the Betty Kenneth Memorial Trophy and sash; Grade 1 Freestyle to Music, Senior Class, champion leading to overall winner, for which she received the Hydewood Zelda Trophy and sash; And the Tack and Turnout Class, Senior Class.
Margaret was also awarded the Philip James Hall Perpetual Trophy for the overall day.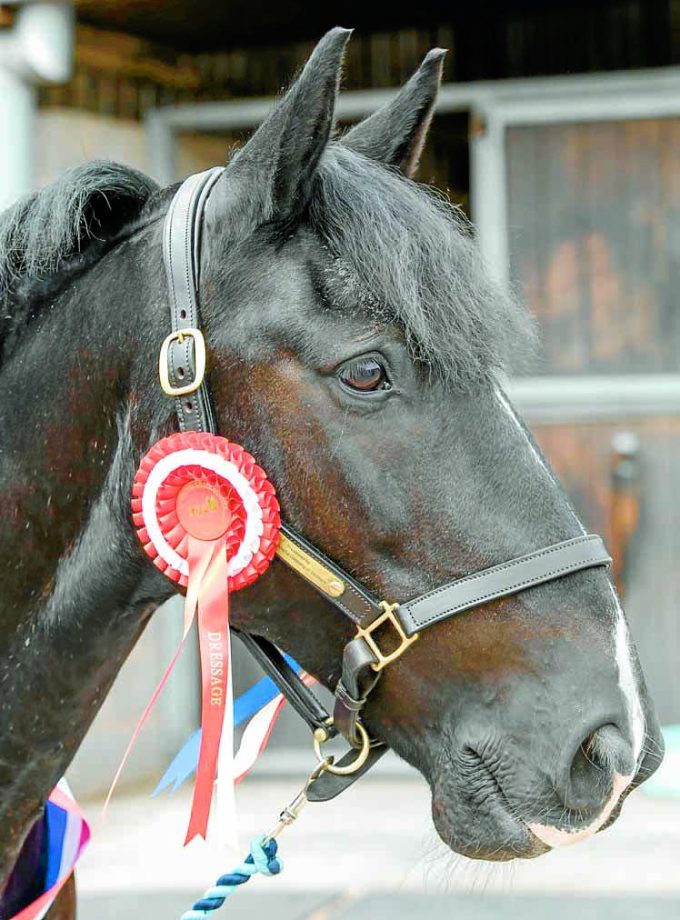 She rode 15-year-old horse Domino to a very high standard, with scores all over 70 per cent in each class.
Domino has been with the group for seven years, along with five other horses and ponies.
Now Margaret's attention turns to the British Dressage Para Championships, again at Hartpury College, later this month. The group will be sending Domino and a support team down with her for this huge achievement. Her achievements are a testimony to the Border Group's chairperson Susie Elliot, coach Claire Marshall and the rest of the team at Border Group RDA, who all do a fantastic job.
The group offer riding sessions four days a week to over 50 children and adults.
If anyone would like to donate or get involved with RDA, please get in touch at: www.ridingforthedisabled.org.uk