It followed the closure of the A75 for essential resurfacing work and the introduction of a 24-mile diversion for through traffic.
Near-by residents described how some vehicles, including HGVs, attempted to use shortcut side-roads to avoid the officially designated diversion on the B723 and A709 from east of Annan via Lockerbie, Lochmaben and Dumfries.
In one incident at Millsidebridge on Saturday the route linking the A75 at Charlesfield with Brydekirk was blocked when an HGV became stuck in the soft edge of the narrow road.
"There are signs but the traffic kept coming," said one local road user. "There seems to be a bit of confusion."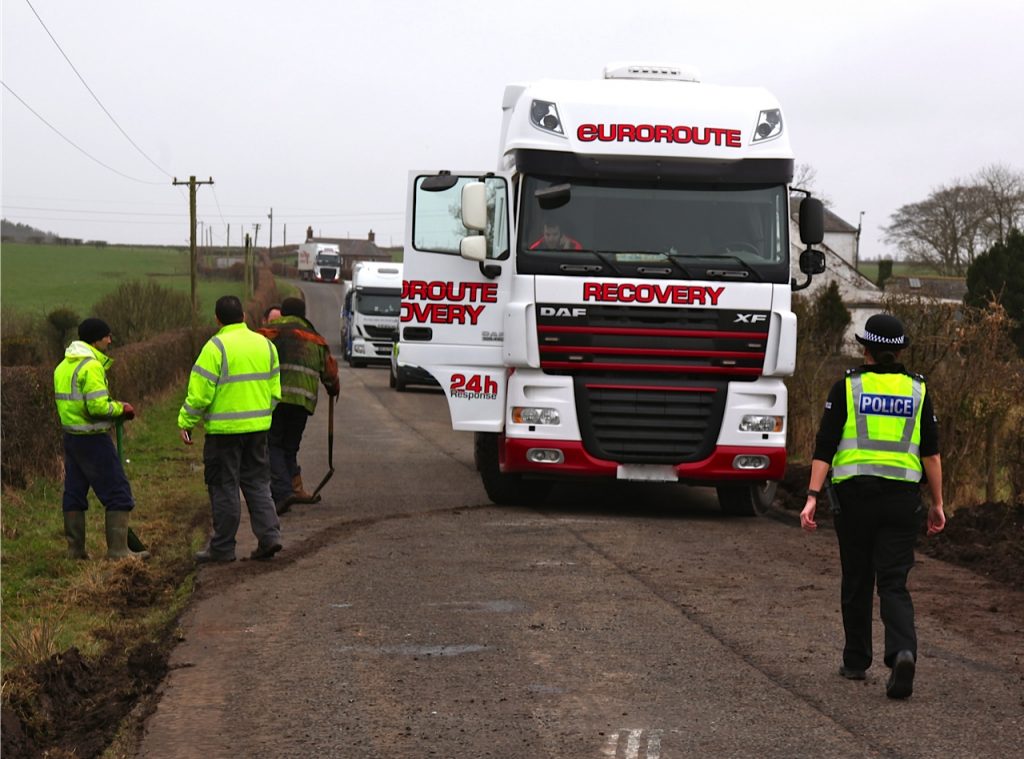 In the meantime a number of articulated lorries became stuck and had to be parked up behind because they were unable to either turn or go forward.
Last week residents living next to the B723 Annan to Lockerbie route raised concerns about its designation as a diversion for heavy traffic and the risk of further surface and roadside deterioration.
They highlighted crumbling road edges and ongoing issues about damaged roadsides on sections where vehicles had previously left the road.
A spokesman for Scotland TranServe, which manages and maintains the A75 trunk road, said: "We are required to sign a diversion route that is suitable for all trunk road traffic."
 NEWSDESK: 01461-202417