The journey for the 87-year-old started, like many youngsters in Dumfries, on the terraces at Palmerston Park. One of first matches Bert recalls is Queen of the South's 3-0 victory over Hibernian in 1945.
"As a schoolboy I went to Palmerston regularly before I started reporting," Bert said. "One of my first memories is the opening fixture of the 1945/46 season against Hibernian. It was one of the first matches after the war and the atmosphere was brilliant, I think there were about 8000 there. Willie Harkness scored two that day."
Bert continued to go to Palmerston as a punter before he started matchday reporting a few years later. Since then, Bert has watched the Championship side for more than half of their 102-year existence.
Initially he reported for several national evening papers and has since incredibly covered over 1000 matches from the Main Stand press box.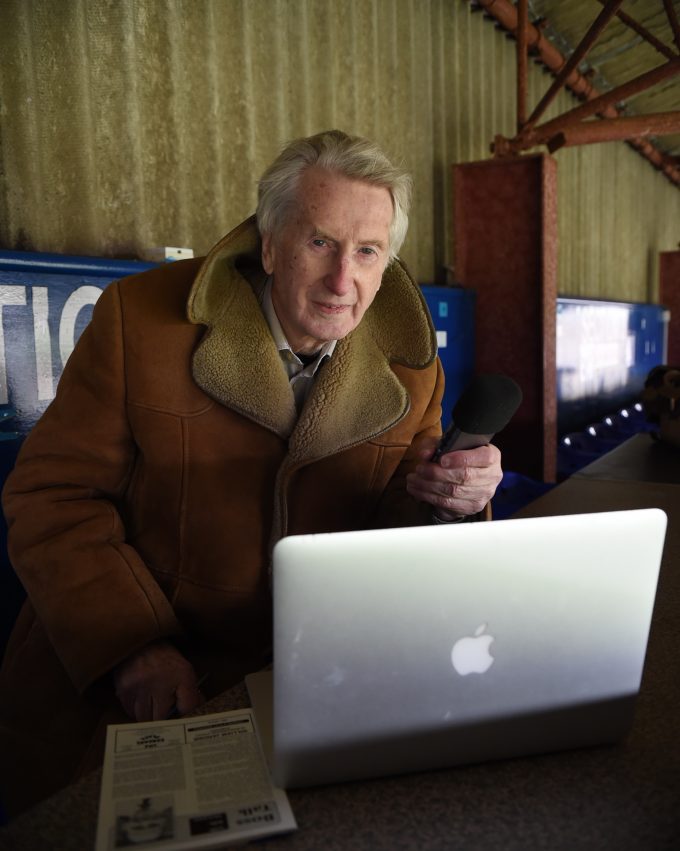 "One of the best games I covered was in 1947 when Queens drew 6-6 with Falkirk," he recalled. "It is probably the highest scoring game I've seen; it was a brilliant match. It was in the Billy Houliston era, he was a tremendous player and a favourite of mine when I was younger because he had an international cap.
"I knew Billy off the field, and he was a great man to interview too. There were some terrific matches back in those days! I think the most recent match that was similar was Queens' 6-5 victory over Morton. It was complete rainstorm and wind, it was some night."
Since Bert started covering the Doonhamers there has been 38 managerial changes at the club, plenty of up and downs and even the surroundings of Palmerston have changed dramatically.
Bert said: "One game I remember was the first match under the floodlights in 1958. Queens played Preston North End in front of a packed crowd.
"The floodlights were the highlight that night because Preston won easily, 6-0 thanks to hat-tricks from Dennis Hatsell and Tommy Thompson. However, it was quite a big occasion for the club at the time and an exciting change.
"The press box also changed in many ways since I started. It used to be located at the Terregles Street end of the main stand. You didn't have any telephones to phone in copy but there was a couple of phone boxes and telephones you could use. In those days I had a runner, and I wrote stuff out and ran into the telephone boxes. But those days have changed now."
He added: "I also remember when the famous George Farm was in charge at Queens. He was the first sacking I covered, I actually had to go to his door to ask him about it. That wouldn't happen these days."
At one point, Bert was covering matches for the majority of the national newspapers, the BBC and local radio station West Sound. With so much to write, phone-in and file in such a short timeframe after matches, he recruited friend John Burgoyne to help him. And for the next three decades the dynamic duo became been the heart and soul of the Palmerston press box.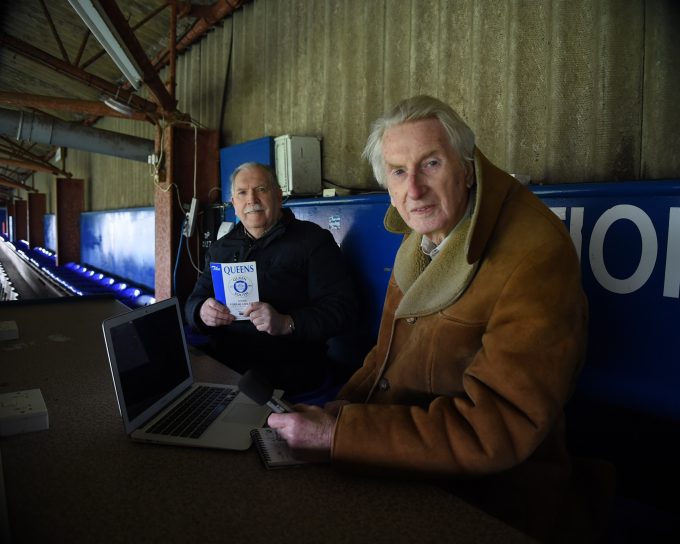 He said: "In those days I had a lot of copy to produce, that's when John did a lot of work with me. I would write a story out and he would phone it in whilst I got the next one ready. It was tough but certainly rewarding.
"John sometimes was my eyes and ears, particularly if there was a late goal or a game changing moment. John has been a good friend and we are still always in touch with each other to this day."
Bert – who used to freelance at BBC Radio Cumbria on Saturday mornings before heading to Palmerston Park – was one of the first journalists at the Lockerbie Disaster. He also reported at the resulting charity match between Queen of the South and Manchester United.
He added: "That was a very surreal moment, the Lockerbie Disaster had a major impact on everybody. I did the radio commentary for that match."
During the coronavirus pandemic, Bert – who admits he has a soft spot for Queens and Italian side Udinese – has suffered ill-health and decided it was time to vacate the Palmerston press box after nearly seven decades. His last match was Queens' 3-0 defeat against Inverness on a cold Friday night.
He said: "I did cover a couple of home matches this season, but it wasn't the same because of no crowds. My last match was against Inverness, it was freezing. I knew then that it was time to give it up. It's a shame because it wasn't even a good match!
"Over the years though I've seen some incredible games and I've certainly enjoyed the interviews with managers and players. They've been very open and honest every time I've spoken to them.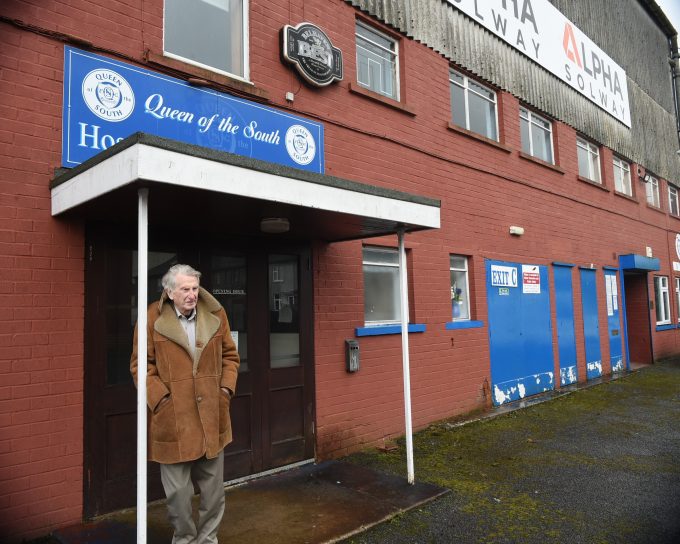 "Covering Queen of the South for such a long time has been a privilege."
Bert's 70 years of making the news: https://www.dng24.co.uk/berts-70-years-of-making-the-news/