THE term legend is often overused but that's certainly not the case when it comes to Dumfries journalist Bert Houston.
Bert's captivating career began in the late 1940s and now at the age of 87 he is, surely, one of the country's oldest working journalists. 
Over the last seven decades, Bert has covered military exercises and conflicts across all corners of the globe.
But many will know, or have heard of, Bert through local newspapers where he has written about countless Queen of the South matches, tens of thousands Dumfries Sheriff Court cases and even more stories across the region.
Originally bitten by the journalism bug during his Dumfries Academy schooldays, he says he made his mind up then that he wanted to get into the industry. 
He then joined the Dumfriesshire Newspaper Group, mainly on the printing side at their office and gained experience compiling feature advertising articles before being encouraged to turn to reporting by the then managing editor William Laidlaw.
"Incidentally he was one of the first chosen under what was called an Editor's Abroad scheme covering British forces throughout the world and went to Malaysia where the King's Own Scottish Borderers were facing communist invaders and sent back reports on the 'Green Hell', which certainly captured my attention," Bert said.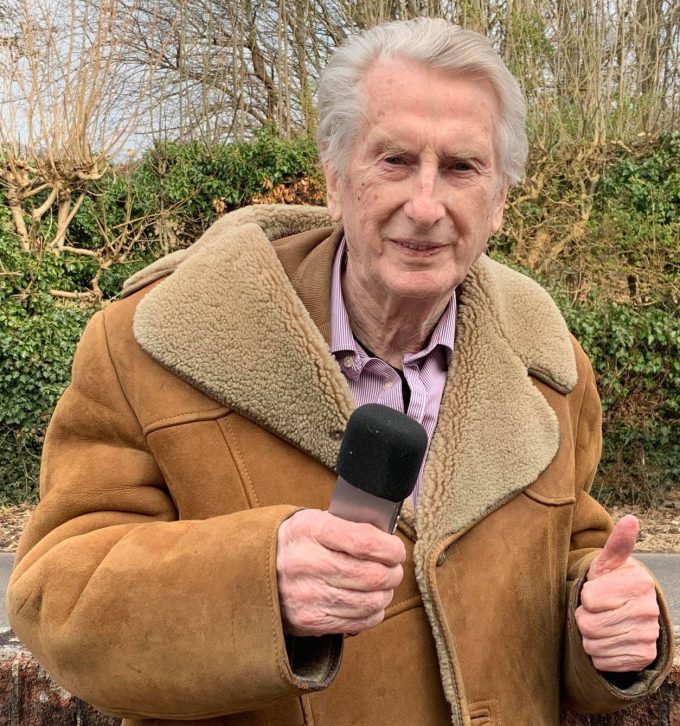 Bert – who has always been based in Dumfries – started to get articles printed locally and was then offered a retainer position at the Daily Mail covering the south west of Scotland, where his career snowballed from there and he wrote for several titles and would regularly appear on the BBC news. 
"Some days were long and manic, particularly when you've got to drive about and do a number of stories. While I was doing all this stuff, the big pressure point was time. There was no rest for the wicked," he laughed. 
One of Bert's fondest career highlights was covering the army whilst overseas. His first trip out with the military was in Berlin in 1975.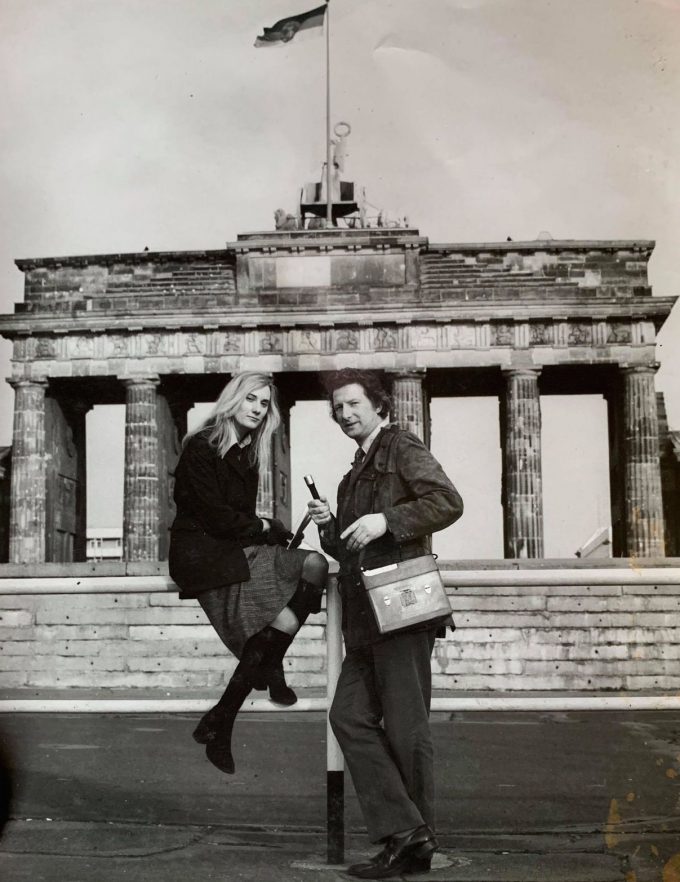 He said: "I did one particular report in Berlin and I think the army were impressed and thought I did a good job of it, so they kept asking me back after that.
"My first trip with the army was 1975 and my last was about two years ago in Cyprus. The army stories are a big career highlight for me, it was the one of the most enjoyable times because I found the co-operation from the authorities and the soldiers themselves was excellent. 
"They were always very welcoming to me and that was great. They would fly me out to the locations, they really were brilliant with me. 
"I didn't want to just do stories about soldiers with guns unless it was necessary, I wanted to show the atmosphere in which they were."
Bert was lucky enough to travel to Malaysia, Hong Kong, Saudi Arabia, Jamaica, the Falkands and many other countries. Despite being in potentially dangerous situations he was never scared, just "concerned at times".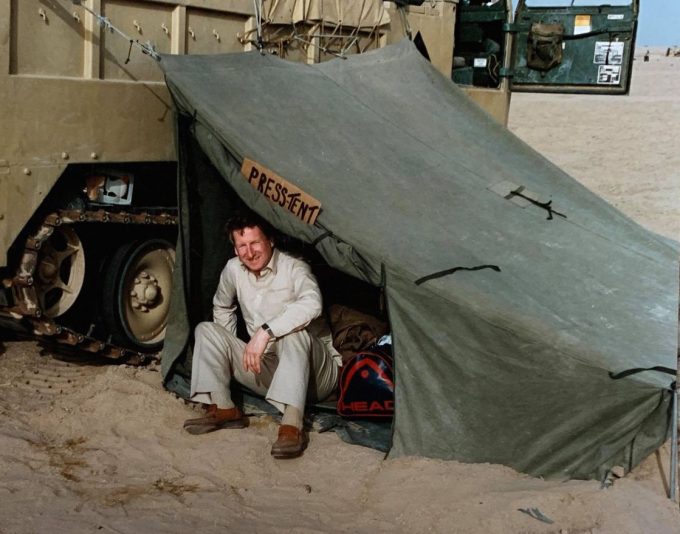 He said: "There was one occasion when we were flying into Basra at night and the airport was under attack. The lights on the plane went out, we were told to put our helmets on but I said I'd be better sitting on it as the bullets would be coming up the way. It wasn't taken very lightly. 
"One of the concerns at Basra was the accommodation. We had a single bed with legs sawn off. Behind it was all sandbags and above it was a steel shelf. That was to protect you from any blasts.
"I was never particularly worried. I feel the camaraderie among the troops was great to see and report on. We had a good laugh at times too, I had a tent and put a sign up naming it 'The Press Tent', I actually did interview some of the troops in there!"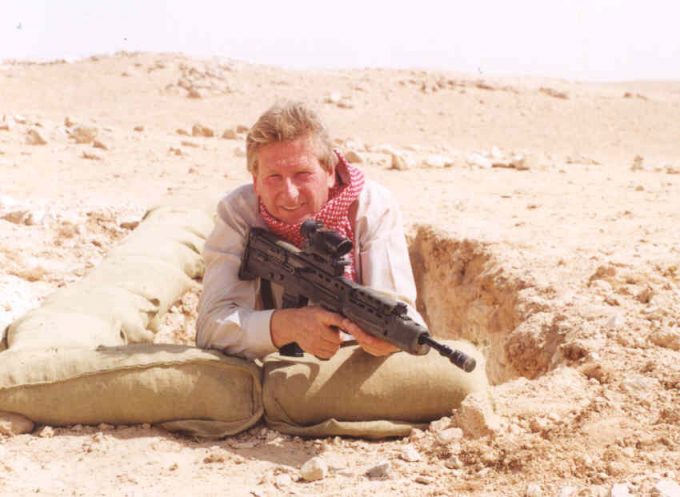 Whilst reporting all over the world, Bert also worked with BBC Radio Cumbria where he produced and presented news bulletins for over 20 years.
In 1988, Bert was one of the first journalists to arrive at the Lockerbie disaster, a moment he'll never forget.
He recalled: "I was actually on duty at Carlisle that night and had just finished the news bulletin. I came off the air and got a phone call about a disaster at Lockerbie. It was the night of the Christmas party and everyone was there, so I had to phone the party to send someone in to stand in for me whilst I went to Lockerbie. 
"I was one of the first reporters down there, it was a horrible night. I remember that feeling of disbelief as I approached the town. It was just ghastly. There was a kind of misty fog and yellowy lights from the fires.
"It was by far the most tragic story I've ever been involved in. The disaster would be a story that I would continue to follow up on for years to come and covered several memorial services, speaking to relatives of the victims in America."
Bert has interviewed many famous faces during his long career but revealed one of his favourite and more notable interviews was with 1960s Swedish film star Anita Ekberg – best known for her role as Sylvia in the Federico Fellini blockbuster La Dolce Vita. 
"I just happened to be at the right place at the right time in London," Bert said. "The interview was about her life. She was a big name then. I was just a wee boy! Another favourite was with film director Michael Anderson."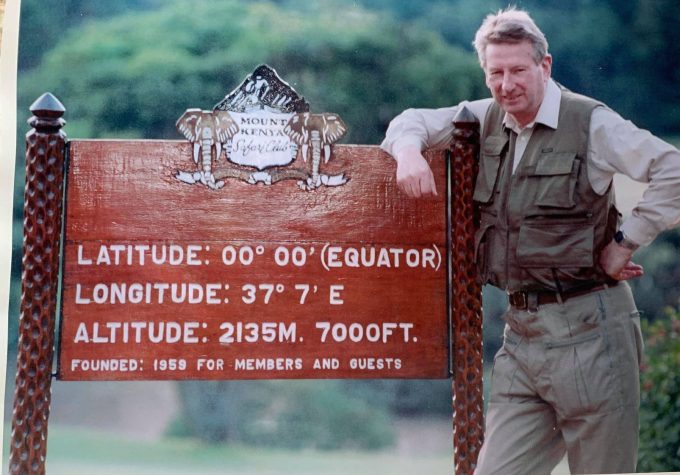 Over the years technology has been the biggest challenge and he said: "The changes have been massive, but I've tried to keep up. You had to keep up with it really, or you'd be left behind!
"Going from editing audio with a wee razor blade and sticking them together with tape to everything being digital has been a challenge but one I feel I've adapted to."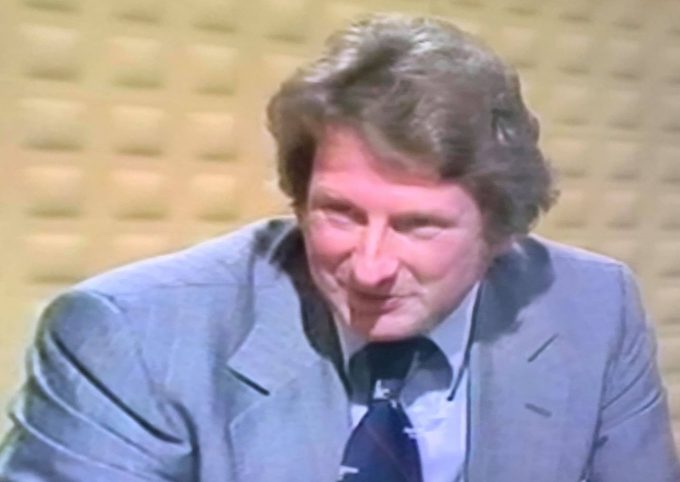 During the coronavirus pandemic, Bert has slowed down and has stopped a number of roles – including court reporting and writing match reports at Palmerston Park – after he became ill late last year.
However, Bert – who turns 88 in May – says he'll never officially retire from the industry he adores.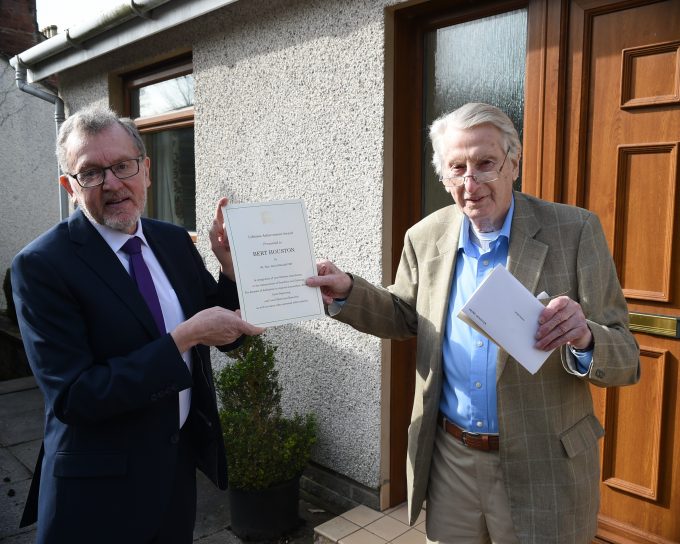 "I'm slowing down a bit, but I don't intend to give up working. I won't retire because I still see a story in everything.
"If I had to sum up my journalism career it would be that I was in a constant fight with the clock, but I've not missed a deadline yet!"
'The King of the Press Box'  — Bert recalls his Queen of the South memories — https://www.dng24.co.uk/king-of-the-press-box/