AN ANNANDALE couple are celebrating after their prized stallion won a prestigious award at this year's Horse of the Year Show (HOYS).
Dianna Staveley and her husband John, owners of Eastland Stud, near Eskdalemuir, have received the award on behalf of their Connemara stallion Eastlands Harleybrae.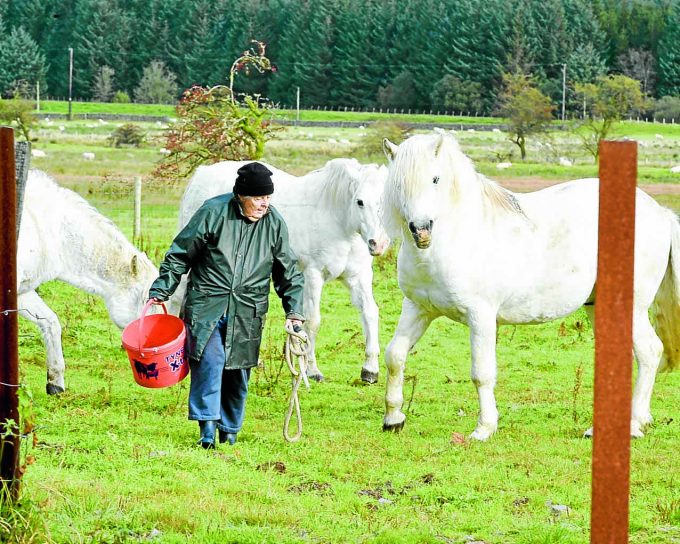 Harleybrae won the award for being the most successful sire of horses who have competed in HOYS competitions.
With an average of six foals every year for the past 14 years, the 16-year-old is a father to over 100 children, with two of his sons doing well during this year's show.
Dianna has been running the stud since 1990, an incredible 33 years.
Despite being 84-years-old, she is almost always up and about by 5 am to tend to the animals, and has even been using her car as a makeshift tractor to make the task less of a hassle.
Dianna said: "Harleybrae was awarded the top honour of being the most successful sire of horses who have competed in HOYS competitions.
"We were so surprised to be notified that we had won.
"His ponies have done us so proud. This year, the full brother Dunknowe again beat his younger brother Dunedin placing sixth and eighth respectively.
"We have many people to thank including, the owners of the ponies and the Leaman family who have taken over the sponsorship.
"The previous winner of this award was the best stallion I ever knew, a thoroughbred down in Penrith. He held onto the award even after his passing, but Harley has scooped up the prize now.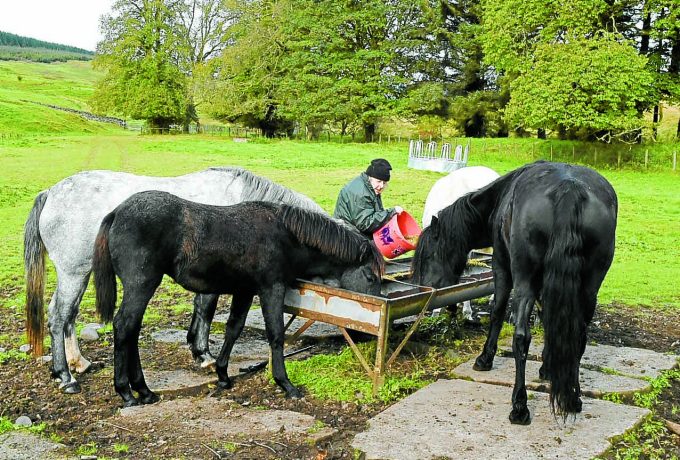 "He has a fantastic temperament for a stallion, and he's a bit of a drama queen; Sometimes I think he knows that he is famous, since he poses for pictures."
The stud has bred Shetland ponies, Connemara ponies and thoroughbreds over the years.
Their horses and ponies live out and run together on their hill farm which is 600 ft to 2000 ft above sea level.
Because of this, the horses and ponies learn to cross ditches, dykes and natural obstacles from an early age which aids in making them champion-level.
They have competed with their Shetlands in four-hand FEI driving competitions at international level and won the pairs Private Driving and Reserve Supreme champions at HOYS with them.