A NEW tartan created by Dumfries-based slow fashion group Re:Dress Scotland has been officially registered with The Scottish Register of Tartans.
The 'ReDress the Brave' tartan is the first slow fashion tartan to be registered as an official tartan of Scotland.
It was designed to raise awareness of the impact of fashion on climate change and garment workers' rights, to highlight creativity and positive change, and also to promote Dumfries and the region as a growing centre for slow fashion.
Director of Re:Dress Scotland, Dr Marie Martin McKinnon said: "The colours represent elements of our work and also the natural landscape of the southern uplands: pink for wild flowers and hillside heather representing fashion and creativity; green for the wider landscape of Dumfries and Galloway representing the environment; black for shadows of forests and hills representing community activism; yellow for the Solway coastal gorse representing a brighter future for fashion.
"It's the first time that someone has done this, and it's a little piece of history."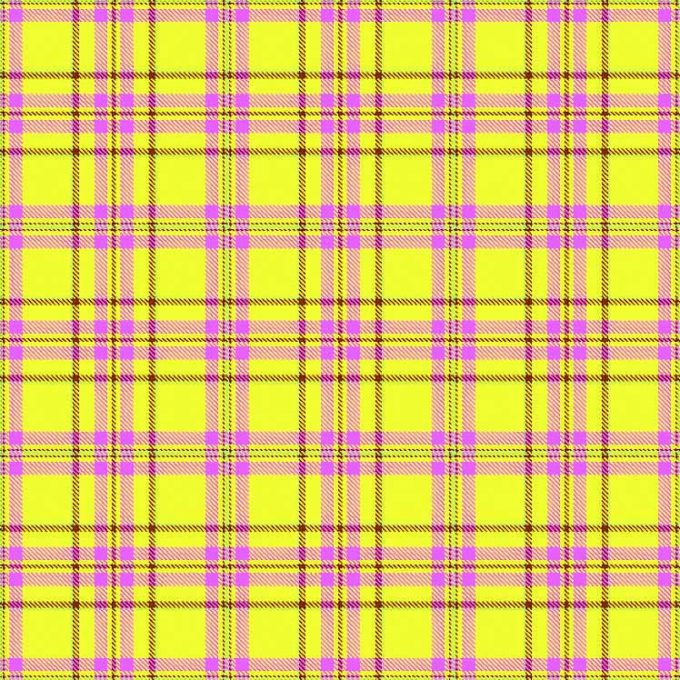 Re:Dress the Brave is currently being hand-woven by designer Jonathan MacKinnon at his studio in Lanarkshire with the first samples of the cloth being ready in late September, just in time for Re:Dress Scotland's 2023 fashion festival, as Marie continued: "There is a growing movement towards sustainability and accountability in the fashion industry, we have hosted two large slow fashion events in 2021 and 2023, with a third planned for later this year.
"We've had large audiences, 200 people in 2021 and 300 people in 2022, and both shows were sold out at that, so there is definitely an appetite for what we are doing locally.
"People are talking about slow fashion now in Dumfries and Galloway in a way that they were not a couple of years ago, which is good, and I would say that there is a definite visible and growing shift towards preowned, mending, buying locally produced garments."