AN ENVIRONMENTAL explorer travelling across Scotland this week claimed that litter in Lockerbie is the worst he has ever seen.
Welsh born Martin Hutchinson was raised in Manchester and travels across the world to highlight the damages that people are causing.
He passed through Dumfriesshire this week, staying in Moffat last weekend and arriving in Lockerbie on Monday.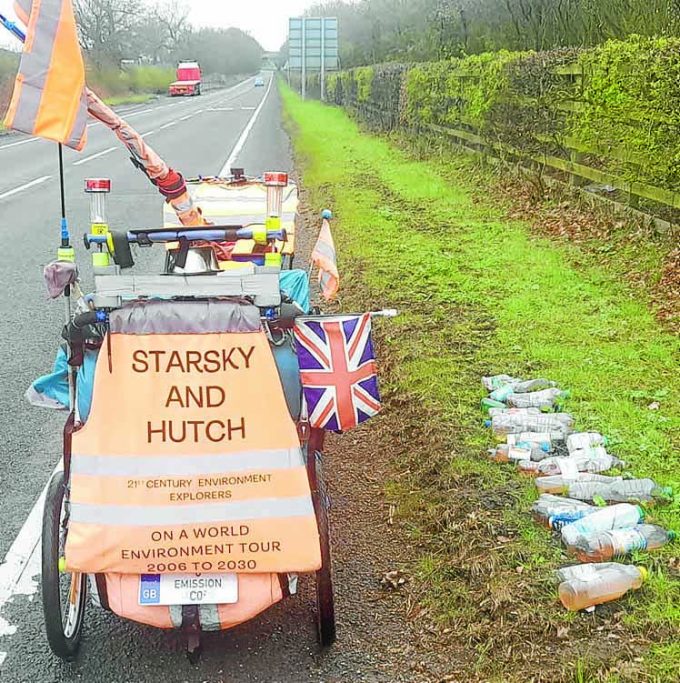 His route took him along the B7076 and he was shocked at what he saw there on the roadsides, especially the discarded bags and bottles of urine.
Martin said: "This road isn't a motorway, it isn't a dual carriageway, it isn't a busy A road, it's just a basic B road, and the amount of rubbish on it is absolutely beyond belief.
"I started filming rubbish in Beattock and walked all the way along the B7076, and it is just non-stop rubbish and bottles of urine.
"How can we be so advanced and yet leave messes like that? We never had anything like this in the 1970s and it is 2023 now. We're deteriorating when it comes to looking after the planet.
"There's just no excuse! Someone has to take responsibility for this."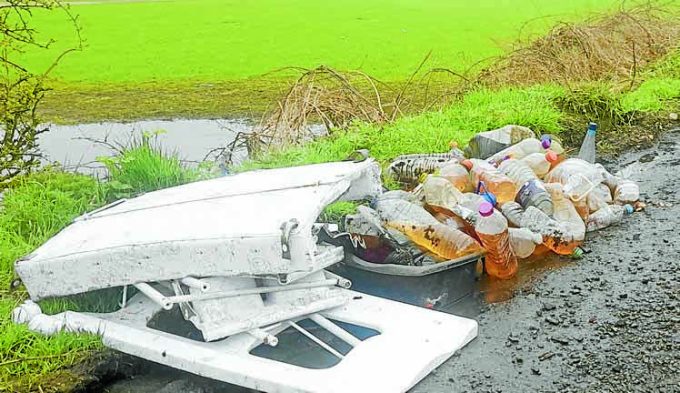 The 62-year-old describes himself as 'a simple explorer' who has been journeying across the globe alongside his canine companion Starsky.
Over 17 years, the duo have walked 34,000 km across 21 different countries, cycled 36,000 km across 16 countries, and visited 757 schools along the way, educating pupils on the environment and the damage they can both cause and prevent.
As such, Martin believes he has more experience on rubbish than most people, and stated that what he saw during his trip down the B7076 was one of the worst things he had ever seen.
He added: "When you compare India – a country that has 1.4 billion people residing in it and a poor education system, to Scotland with only five million residents and a good education system, it's tragic."