A trio of men robbed the Dumfries Morrisons store and Tesco Peel Centre of alcohol on Sunday afternoon, within hours of similar raids at Tesco Lockerbie, where they made off with £900 worth of booze, and Annan Tesco, where they were thwarted by staff.
Police Scotland sergeant Scott McDowall said: "The three males we want to trace in connection to these thefts were seen to walk out the stores with full trollies without attempting to pay for the goods within, and appeared to be working together.

"They appear to be planned thefts and we would appeal to anyone who was within the stores at the time or anyone with any information which may help us to identify them to contact the police."
Sergeant McDowall issued descriptions of the men from the Lockerbie store as: the first was wearing a black jacket and black beanie hat, as well as a black face mask and jeans; the second was wearing a cream puffy jacket, beanie hat and grey trousers, and he spoke with a European accent; and the third wore a white top under a white body warmer, had black hair and was wearing light coloured jeans.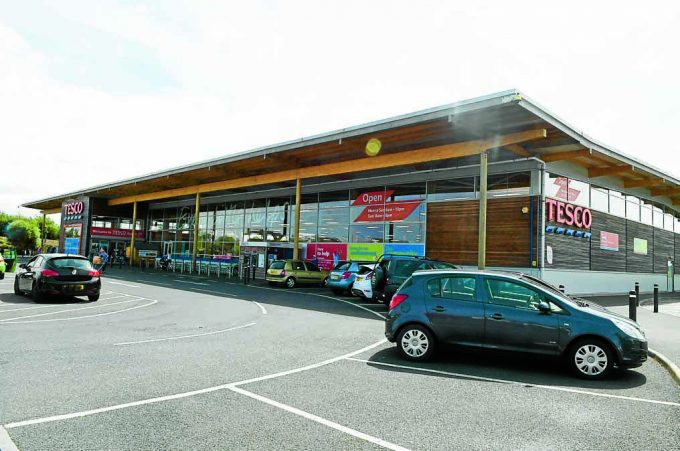 He added: "This is the most descriptive list, however the descriptions are more or less the same at Tesco Annan and Dumfries Peel Centre, as well as Morrisons, so it looks like the same males given the timescales and exact same MO."
They struck the Peel Centre at around 3 pm and Morrisons at around 5.15 pm.