WHEN Lydiafield Care Home, in Annan, put a plea on social media for someone to bring in a motorbike, they never expected to end up having 50 two and three wheel machines roll up outside the building.
It all started after one of the residents told activities co-ordinator June Fitzpatrick of their wish to own a motorcycle.
With the gentleman's birthday coming up, June decided to put a post on social media to see if someone would be able to bring their bike in for him to have a closer look at.
The post quickly gained traction as bikers from far and wide answered the call, it received hundreds of likes and over 750 shares.
Soon it was decided that a special event would be organised for all of the care home's 51 residents to enjoy at the end of July.
And on Sunday morning, the bikers did not disappoint, with about 50 bikes, including vintage, Harley Davidsons, sport bikes and trikes, to name a few, turning up.
Residents, and care home staff, were able to get a closer look at the bikes and speak to the bikers.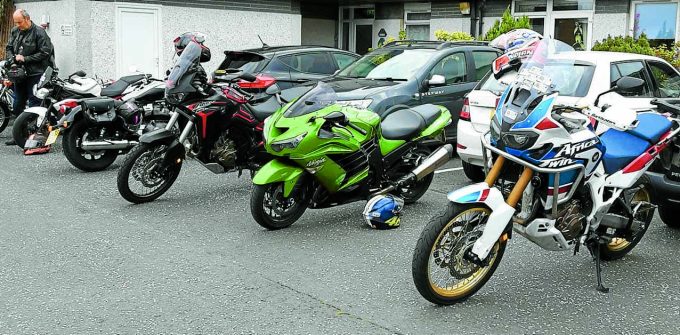 June said: "I put a post on the Facebook page and it just grew and grew. All of these different people got in touch to say they would love to come and help. We had bikes coming from all over the place, it was fabulous.
"We're always looking for things to do, but we take ideas from the residents. We sit down the residents and see what things are of interest to them and what they would like to look at."
Thanks are expressed to all of those who attended and made the day so great. The care home are considering making it an annual event.
n In addition, £171.51 was raised for Dumfries and Galloway Bloodbikes and the residents' social fund.