SPRING is upon us and hopes are building that the coming season will see the return of proper live performances.
Following on from the recent unveiling of Dumfries and Galloway Arts Festival's 2021 plans, promising a mix of outdoor and online shows, organisers of another of the region's major arts showcases, Spring Fling, have announced their intention to run a similar blended programme of events.
Usually inviting the public into workshops and studios across the region over several days, the festival hopes to still offer a glimpse into the creative processes of artists and crafters whilst remaining safe.
Organisers Upland CIC have set out their vision to run digital and physical activities in place of the usual open studios weekend, with pop-up shops, artist-led walks, online exhibitions and a range of live talks being put together for the line-up.
Joanna Macaulay, Upland CIC's assistant director, said that the spirit of Spring Fling is "alive and well".
She said: "Even though we can't hold our traditional open studios weekend, we hope to provide all sorts of fun and creative ways to let people engage with the region and its arts.
"We know that people are as eager as ever to see painting, printmaking, jewellery, ceramics, textiles and other arts and crafts – and to engage with the makers and artists, and to learn new skills for themselves.
"Our idea is to offer a whole variety of digital and safe physical events for people to choose between. So although the format will be different, Spring Fling will continue to be a joyous celebration of the rich variety of artistic talent that exists across Dumfries and Galloway."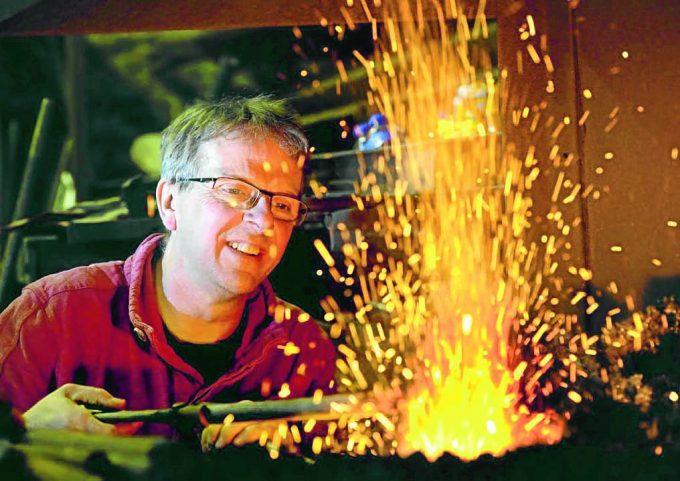 Funding from Creative Scotland and EventScotland make the events possible, with continued support from Dumfries and Galloway Council, which recognises Spring Fling as one of the region's signature events.
Paul Bush, VisitScotland's director of events, added: "Events play an important role in our communities as they sustain livelihoods and bring social and economic change. EventScotland is delighted to be supporting Spring Fling through Scotland's Events Recovery Fund to build on the success of their online event in 2020.
"By embracing the hybrid format for this year's event, Spring Fling continues to provide a way for its audience and artists to connect in a fun and safe way."
The 80 artists due to participate in 2020's disrupted festival will be offered slots in this year's programme — and applications are open until Sunday, March 14 for anyone else hoping to take part.
Furthermore, this year's fest will go beyond the usual two day time frame, beginning on Saturday, May 29 and potentially running until the following Sunday, June 6, although organisers are yet to announce official dates.
Further details on specific events and dates will be released in the coming weeks. Keep up to date and make an application at www.spring-fling.co.uk.