PICTURE: POLICE SCOTLAND​
The tragedy, initially described as 'unexplained,' prompted a major multi-agency response, including officers wearing protective chemical suits and masks.
This resulted from the discovery shortly before midday of a spillage of an unidentified chemical close to where the 68-year-old man lay.
He was pronounced dead by paramedics at the house, situated in the Old Glen area, near Terregles.
Because of the circumstances, further support was summoned, the initial responders withdrawn as a precaution and efforts started to establish the nature of the chemical.
Scottish Fire and Rescue Service units and specialist officers attended and a 100-metres exclusion zone was put in place.
Detective Inspector Robin Ferguson said on Monday: "Athough specialist officers are still in attendance I can assure the public that there is no risk to the wider community.
"There are no suspicious circumstances surrounding this tragedy."
On Friday a number of roads were closed for a period between Terregles Village and the Old Glen Road to allow emergency vehicles access to the location and the public were advised to avoid the area.
The exclusion zone was removed during the Bank Holiday weekend and all roads are now open.
Eye-witnesses described several people wrapped in foil safety blankets during the early stages of the operation.
The Scottish Fire and Rescue Service (SFRS) crews attended from Dumfries.
An SFRS spokesman said they were called out at 1.18 pm to assist other emergency services.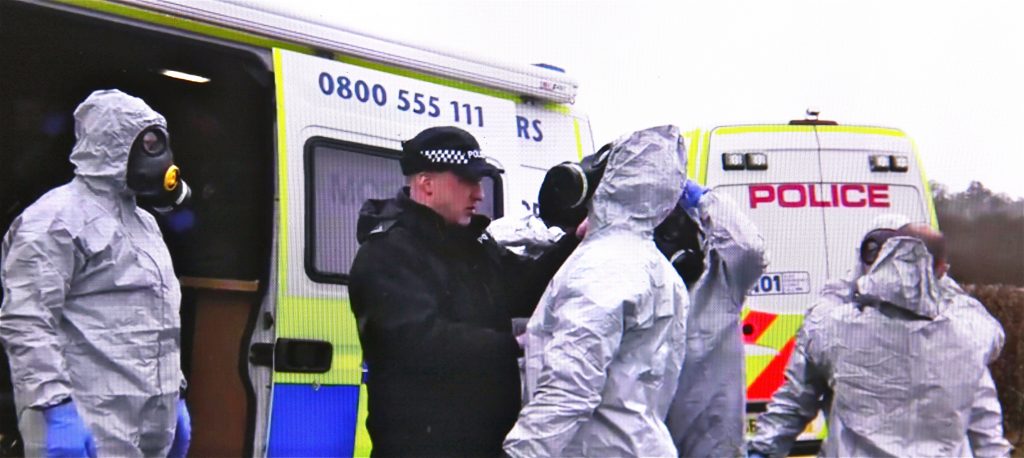 PICTURE: POLICE SCOTLAND
NEWSDESK: 01461-202417