Owners of Halcrow Greyhound Stadium at Gretna have confirmed the sale of the nine-acre site for redevelopment.
The purpose-built stadium buildings, track and adjoining car park will be cleared by purchasers, Ayrshire-based Cunninghame Housing Association, to construct social housing.
It means that Thornton in Fife is the only remaining 'flapping' track north of the border while Glasgow's Shawfield Stadium operates under rules.
The Norman family, who founded the present Gretna track in 1986 and have had outline permission for housing for several years, stated the sale followed a decline in interest from race-goers, trainers and owners.
Trevor Norman, a partner in the business, said: "Racing has become increasingly hard to justify commercially and the number of greyhound entries had fallen sharply in recent years."
Last Friday night's scheduled race meeting was cancelled as the sale deal was being concluded.
Cunninghame say they hope to start preliminary work later this year though the development may take several years to complete.
They explained a delay with a development elsewhere led to them bringing forward the Gretna proposals in order to secure Scottish Government social housing funding.

A veteran of the greyhound scene, Ecclefechan businessman Mick Carruthers, expressed sadness at the border track's demise.
The life-long enthusiast is a past owner-trainer who, in more recent years, has sold dog food at the stadium.
Mr Carruthers said: "I'll really miss it. There is a community from around the country who met up each week at Gretna and were friends through the racing. They are great characters. It was always good to catch up with the crack."
He added that some local greyhound owners were upset about the closure because they would face long return trips and greater expense to race their greyhounds.
The deal concludes a 60-year tradition of greyhound racing at Gretna.
An earlier track, around the outside of Gretna FC's pitch at Raydale Park, operated from after World War Two to the early 1980s.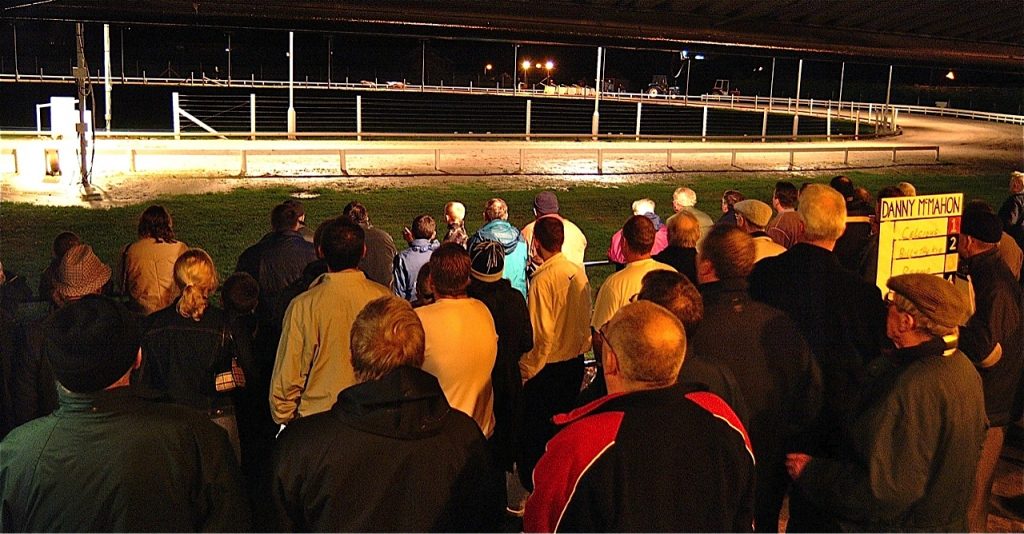 MEETING PLACE . . . race-goers travelled from a wide area to Gretna which was centrally located between to several large cities
NEWSDESK: 01461-202417