The Dumfries couple have decorated their Georgetown house with Team GB bunting and flags ahead of Vicky and Team Muirhead representing the nation in women's curling.
John said: "We've followed and watched Vicky throughout her curling career.
"We are so proud of her and we have our fingers crossed that she and the team can bring home a gold medal.
"She's a really busy girl with curling and being a nurse. We'll be watching every match intently and cheering Vicky and Team GB on."
John and Eilie still have all the newspaper cuttings from Vicky's previous curling successes and have been tuning in for the first two matches of GB's Beijing campaign.
And they were celebrating yesterday afternoon after Team GB demolished Olympic champions Sweden 8-2.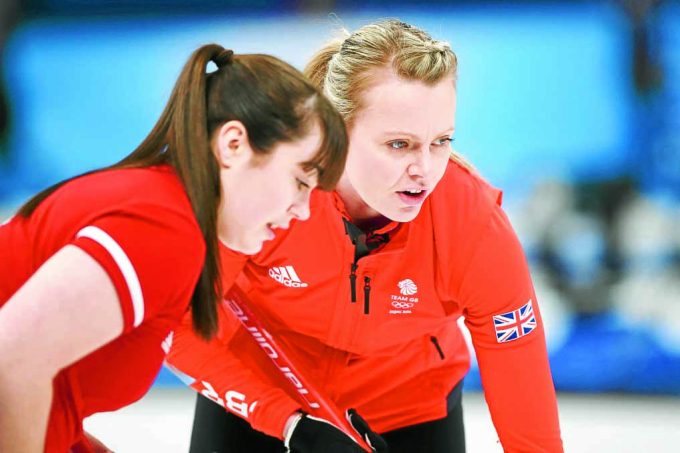 The rink bounced back from a narrow 6-5 extra end defeat by world champs Switzerland in their first round robin match.
Elsewhere, the men's team – represented by the region's Grant Hardie, Bobby Lammie and Hammy McMillan Jnr – kicked off their campaign with a superb 7-5 victory over Italy.