NEWLYWEDS Dorothy and Gregor Young were on cloud nine after receiving a surprise helicopter ride around Portpatrick following a chance encounter with an airborne visitor who happened to land nearby.
After tying the knot at the Portpatrick Hotel the couple's wedding day took an unexpected turn when they were treated to a free helicopter ride by a visitor from Ireland who'd landed near the hotel.
The special flight was initiated by the quick-thinking groom who, seeing the helicopter land, audaciously asked if the pilot would be up for taking them on a short flight over the village – to which he happily agreed.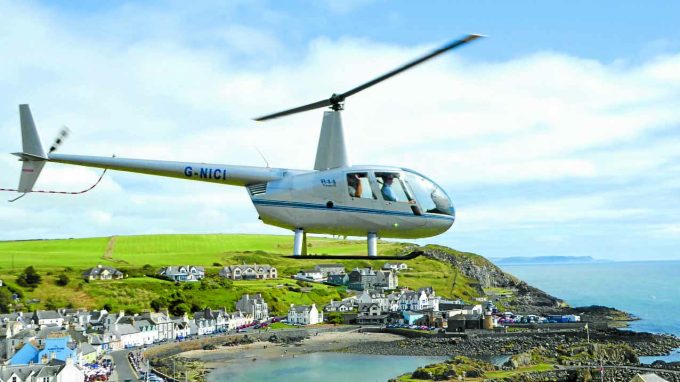 Their 30 plus guests were treated to a grand return when the pilot landed on the lawn in front of the hotel, which saw them alight from the helicopter to applause and cheers.
Speaking of the experience, Gregor said: "What an experience! Your wedding day is unique enough, but this just served to make it extra special and it's something we'll never forget. A huge thank you to the pilot for making it happen – it was really generous of him and we loved it. It was a fantastic addition to a brilliant day!"