Gary Squire – born and has lived most of his life in Sydney – grew up believing that his great-grandfather had been a train driver in Scotland and that he had died in an accident while on duty.
William Brown was also reputed to have been a driver of the Royal Train for Queen Victoria, where he met his future wife who was apparently a lady-in-waiting to a close friend of the Queen.
But as the years went by, the story began to sound more like a myth – especially after the deaths of his mother and her siblings.
Memory recalled an etched mirror hanging in Gary's grandmother's home depicting a steam locomotive, to which Gary's eye had always been drawn on visits. But the memories were hazy.
His grandmother had died in 1959 when Gary was only eight, the mirror disappeared from the wall and from his consciousness and the story of his great-grandfather and his steam locomotive accident slipped to the very back of his mind.
His own mother still occasionally mentioned the story, but he rarely saw other relatives and they never spoke of it.
The Brown family tree indicated that William died in 1908. The family had whispered that he had been decapitated in the accident.
The emergence of the internet afforded Gary an opportunity to research his great-grandfather, but he could find no record of the accident in the archives of British Rail or its antecedents.
He tracked down the mirror which is still in the possession of a distant cousin who kindly sent photographs which showed the legend 'Caledonian Railway Edinburgh Exhibition Engine 1886 William Brown'.
The etching was of Locomotive 123 which Gary discovered is preserved and displayed in the Riverside Museum Glasgow.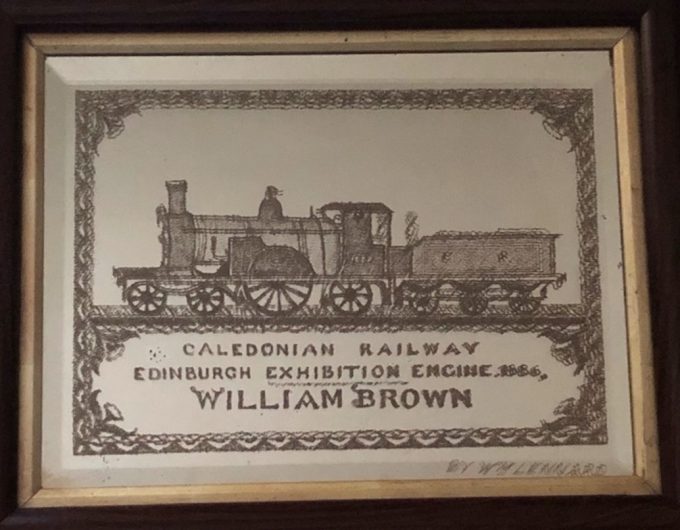 Curators at the Museum thought that such mirrors might have been given as keepsakes, trophies or awards for people involved with the International Exhibition of Industry, Science and Art at Edinburgh in 1886. The museum has an identical one without a name on it.
Gary's grandmother understood that the mirror was presented to William at the Exhibition by Prince Albert Victor, eldest son of Edward, Prince of Wales and grandson of Queen Victoria.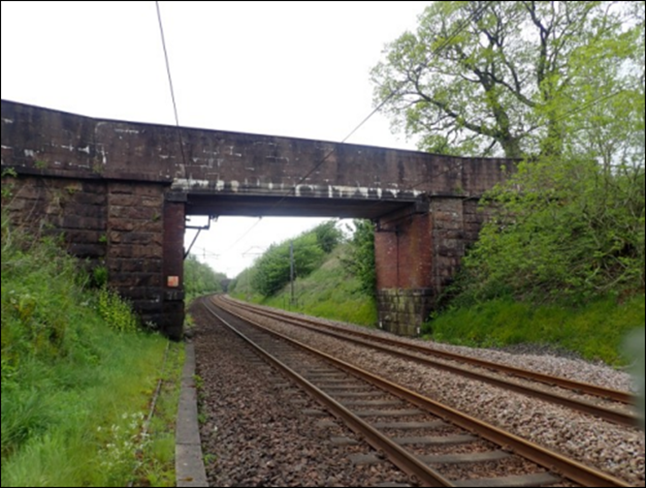 Persistence finally led to a newspaper article in the Annandale Observer dated June 28, 1901, which reported the proceedings of an inquiry into the accident which was held on June 21 at the Dumfries Sheriff Court before Sheriff Campion and a jury.
Gary contacted the Annandale Observer and chief reporter Euan Maxwell kindly provided him with a copy of the complete article.
The accident occurred on Friday, 7 June 1901 just south of Ecclefechan – well before the date recorded in the Brown family tree. The new date enabled the family to trace William Brown's death certificate which confirmed the cause of death as a 'fracture of skull from contact with overbridge accidentally received while standing on coal on tender of engine on which he was travelling on duty'.

Gary said: "I'm delighted to have finally established the truth of this story, which has haunted our family for years.
"This mystery has lingered for years in our family history – it is great to solve it at last!
"Thank you to the Annandale Observer and chief reporter Euan Maxwell for helping solve a mystery that has haunted our family for generations.
"I hope that the town of Ecclefechan might embrace this story as part of its history, too."