ANNAN Armed Forces and Veterans Breakfast Club has expressed thanks to local organisations for their support.
For the last eight months, Annan Athletic Football Club and the TA Francis and Son Bakers have been supporting the AFVBC since they first started the club.
Archie Dryburgh, secretary for the Annan branch of Legion Scotland, collaborated with two veterans to give their supporters certificates of appreciation on Armed Forces Day 2022.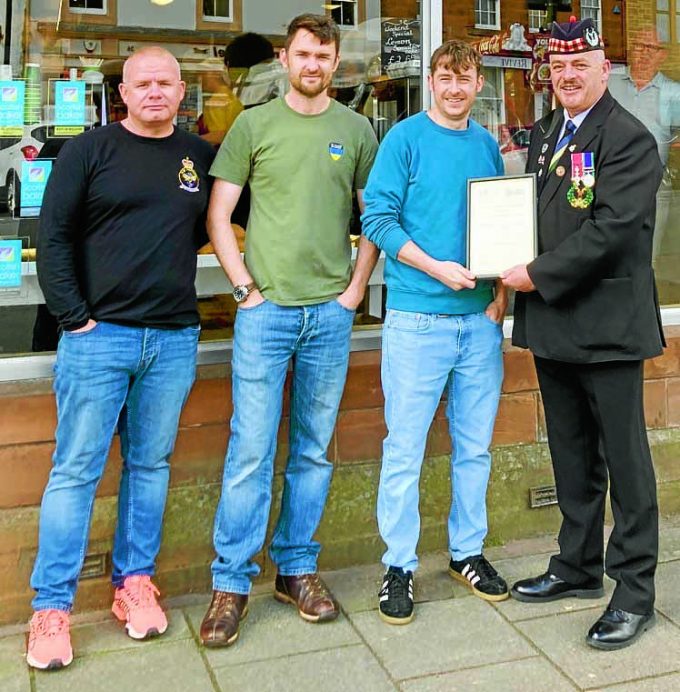 Those receiving awards were Tom Francis, manager of the bakery, as well as the chairman of Annan Athletic, Phillip Jones.
Archie Dryburgh said: "Both Francis the bakers and Annan Athletic have been very supportive of the breakfast club since its start and we couldn't do what we do without their support.
"The breakfast clubs give ex-forces personnel the opportunity to share experiences and light-hearted banter to help some of our members who are missing that type of comradeship."