SCHOOL FOCUS . . . the media have been outside Dalbeattie High School as families await news from France
The pupils from the town's High School arrived back in the Stewartry town by coach on Thursday morning, more than three days after they left for their visit to Normandy.
Families expressed delight following the tearful reunion.
One told the DnG24: "You can't imagine the relief. We know they were well looked after but we just wanted to hug them. It is tremendous to see their smiling faces."
The bus was involved in a collision on Monday afternoon near their destination in Normandy and eight pupils and a teacher were taken to near-by medical facilities.
The children were all later released from Alencon and La Ferte-Mace Hospitals and rejoined the party at their planned base, Chateau de Terrier.
But the teacher, who had to be released from the coach by firefighters, sustained serious leg injuries and remains in hospital.
The 54 second year pupils and six adults were about an hour from their French base when the accident happened.
Eight pupils and the teacher hurt in the impact which badly damaged the front of the coach.
French police have launched an investigation into the cause of the accident.
Police, firefighters and ambulance personnel were involved in the rescue and cutting equipment was used to free a the injured teacher and some of the pupils.
The car driver, who suffered serious injuries, also remains in hospital.
Dumfries and Galloway Council decided to bring the children home after consulting pupils' parents and guardians.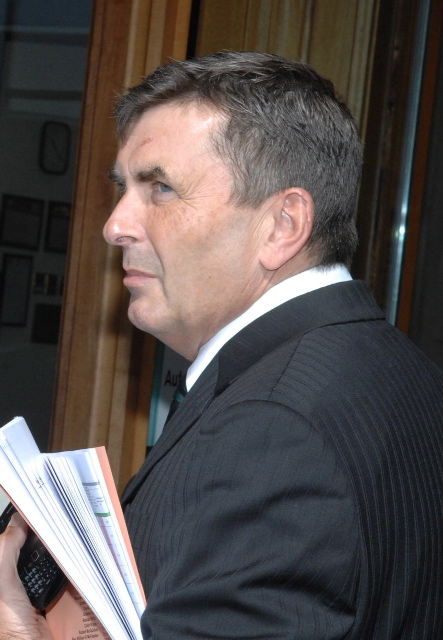 Colin Grant, education director, pictured right, explained close contact had been maintained with the French authorities, adding:  "The group were given excellent support locally."
Parents were initially alerted by text messages and informed that everyone had been accounted for.
The UK Foreign and Commonwealth Office provided consular assistance and the Scottish Government also offered support.
NEWSDESK: 01461-202417