FAMILIES from Ukraine were the first visitors to a new children's classic fairytales exhibition by Studio MinaLima at Studio MinaLima.
Moat Brae in Dumfries re-opened its doors at the weekend and welcomed local Ukrainian families as the first visitors to its brand-new Enchanted Journeys exhibition featuring award-winning artwork from the MinLima Classics book series.
The exhibition is made up of scenes from classic children's books including Alice's Adventure in Wonderland by Lewis Carroll; The Little Mermaid by Hans Christian Andersen; The Wonderful Wizard of Oz by L. Frank Baum; Pinocchio by Carlo Collodi; and Peter Pan by J. M. Barrie.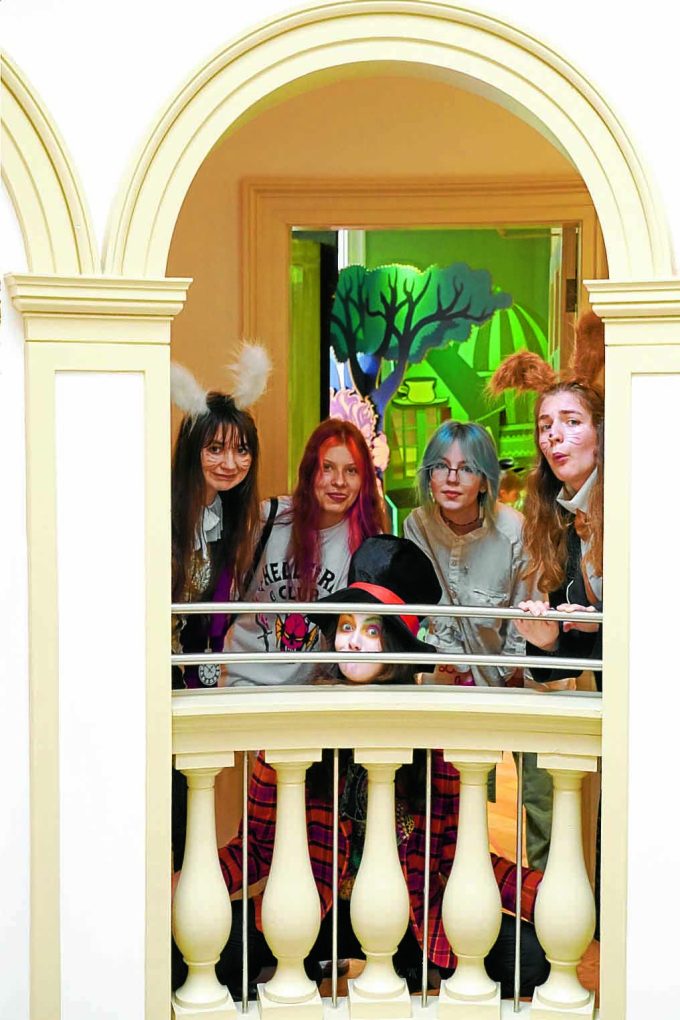 Each part of the exhibition is designed to invite visitors into a scene from one of the classic tales and experience the story themselves in a new and memorable way that is fun for all the family.
The creative leads for Studio MinaLima, Robin Stapley and Eddie Newquist said: "We are thrilled to bring these classic stories to life in a uniquely interactive way with our partners at Moat Brae. This one-of-a-kind, larger-than-life experience will enthral, entertain and educate families – children and adults alike!"
Moat Brae will be open throughout the summer holidays for a fun family day out with storytelling sessions and workshops every day.