Cumbria Police state that the vehicle, a black Vauxhall Astra, left the Gretna to Longtown A6071 route near Smalmstown Farm.
Firefighters used cutting equipment to help free the driver, understood to be from the local area, and the front seat passenger from the extensively damaged vehicle, which ended up next to the farm access road.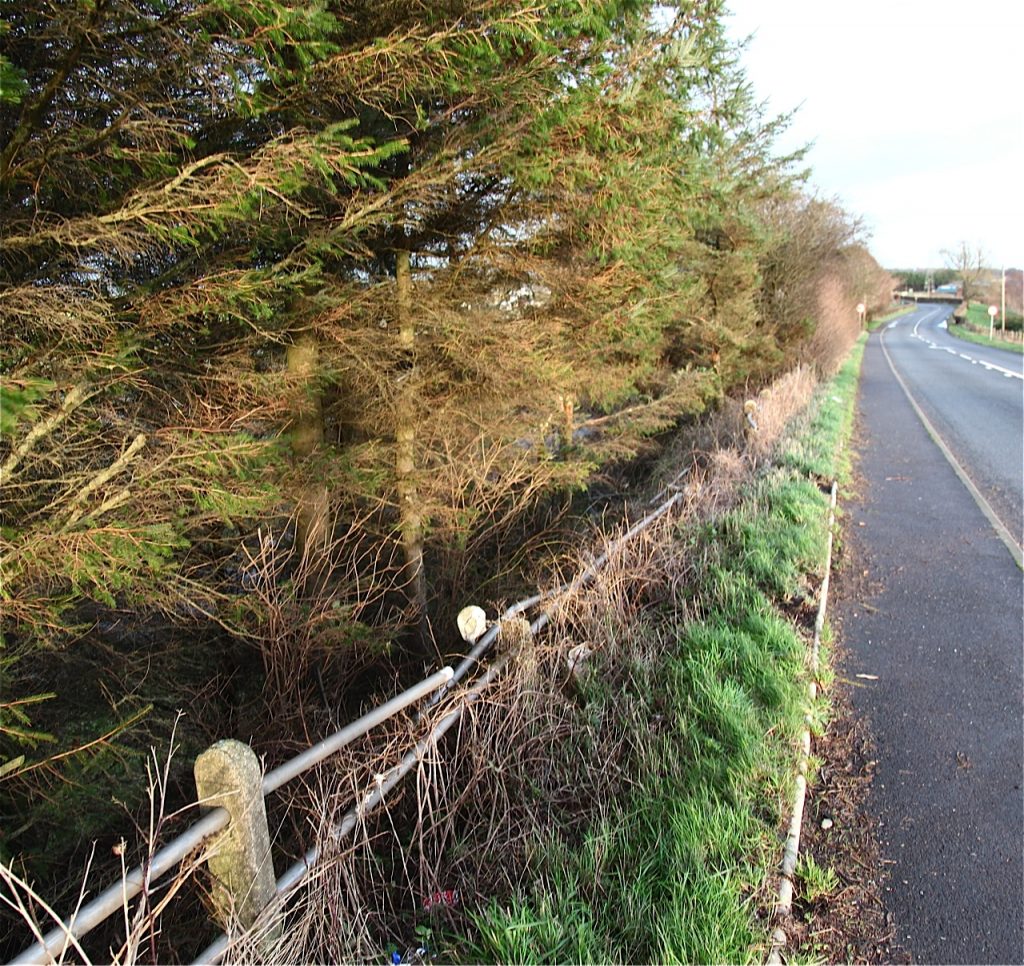 The driver and two of the passengers, a 31-year-old man from Longtown and a similar aged man from Brampton, were taken initially to the Cumberland Infirmary, Carlisle but later transferred to the Royal Victoria Infirmary, Newcastle for specialist treatment.
A fourth occupant of the car, a 16-year-old boy from Gretna, was treated for minor injuries at the Cumberland Infirmary.
The Police Mobile Support Group (MSG) at Carlisle have launched an investigation and are seeking witnesses to the accident which happened at around 4.15 am when the vehicle was travelling towards Longtown.
Anyone who can help is asked to contact the MSG on the non-emergency 101 telephone number or Crimestoppers on 0800 555111.
NEWSDESK: 01461-202417