But the young Portuguese forward has revealed the number has a special meaning behind it as his mum passed away at the age of 49.
And the impressive striker – who has already become a fan favourite with four superb performances – dedicated his first goal in professional football in Queens' 4-1 victory over Airdrieonians to his late mother.
Ruben said: "To score my first professional goal means a lot to me. It's been a long time coming. I came from a Portugese background, coming to a different country chasing my dreams.
"The first goal is dedicated to my mum, I'm sure she's smiling up there. The number 49 has got a special meaning. My mum passed away when she was 49 so it was only right that for my first shirt that I chose that number."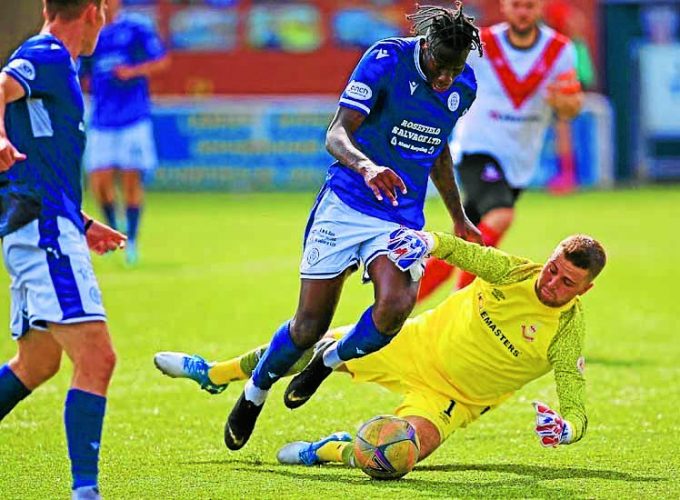 The former Billericay Town player admits he can't wait for his family and friends to travel up to Palmerston for future matches once restrictions are eased.
Ruben added: "They're going to come up in due time. Some of them wanted to come up now but I've told them we need a little bit of time due to current restrictions. When the goals start going in, then they can come!
"My dad is going to fly from Portugal to see the game and my sister as well.
"They keep in contact with myself to make sure I'm doing well and I don't feel down. They are keeping me on track, I've got good people around me."
The ambitious 21-year-old has stated he his loving his time in Scotland so far.
He added: "I like Scottish football, it's intense and different to football down south. I needed this to step up to show my hard work and dedication, that's what I need to implement into my game. It's not just ability that gets you far, it's the full package. It has been tough but day-by-day I feel I'm improving.
"I've been dying for the league season to begin since I've signed. I just want to win our first league match, if I can get a goal then that's great but the most important thing is we kick the season off with a victory."
After scoring his first goal for the club against Airdrieonians, Ruben has set himself a difficult and challenging goal target.
He said: "In my head by December I would like to get double figures. I've heard that's going to be tough but I like to set myself big challenges.
"I'm up for it, there's plenty of games until December but I'm going to keep showing my worth and put the work in to achieve that target."
Meanwhile, red-hot Ally Roy is hoping to take his terrific Premier Sports Cup goalscoring form into Queens' opening Championship fixture with Partick.
The striker scored a sublime perfect hat-trick in the Doonhamers' 4-1 victory over Airdrieonians which made it six goals in four competitive appearances so far.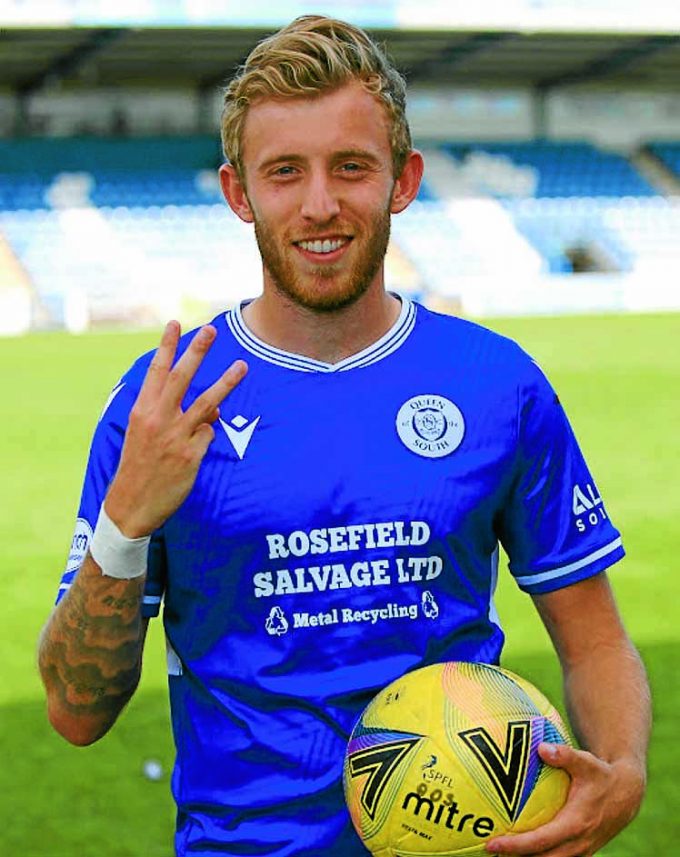 Some Queens supporters have playfully suggested Roy can be the club's next Stephen Dobbie but the 24-year-old ex-Airdrie player admits he has a long way to go yet but it has been a tremendous start to his Queens' career.
He said: "It was a perfect hat-trick with my right foot for the first, a header for the second and left foot to finish it off. Happy days.
"I actually scored four when I was in Ireland and that had a perfect hat-trick in there but fortunately I've managed to do it again.
"It's been a brilliant start, I've loved every minute since I've arrived at the club. To score three against my old club is a little bit bittersweet but for me to get on the scoresheet is brilliant.
"For my third, Lee Connelly's hit was a really good effort and he's been unlucky as it's hit the crossbar but it's a little bit of a striker's instinct to put it in the back of the net. I was worried it might have been offside but we got away with it."
When Roy tapped home his treble, the Queens' announcer originally gifted the goal to fellow forward Ruben Soares Junior but quickly corrected his mistake.
Roy laughed: "I heard it saying it was Ruben's goal and I shouted over 'no, it's mine'. I don't know if he heard me 'cause he quickly corrected it!"
Roy has now turned his attention to Partick Thistle, which is another former team of his, and hopes to continue his goalscoring antics.
He said: "It's another former team of mine next up. We'll go to Firhill with confidence from last week and hopefully we can build on that.
"It's only the start of the season but I don't think I could've started any better.
"In the first pre-season game I got injured so to then come back in the fashion I have has been really good for me personally. If I can continue to chip in with goals and help the team it can suit us both."
******
RESERVE manager, right-back, star man, player of the year and now captain; there's nothing Willie Gibson can't do for Queen of the South.
Although, the Dumfries veteran hasn't officially been named as captain he's pulled on the armband for the Doonhamers throughout their Premier Sports Cup campaign.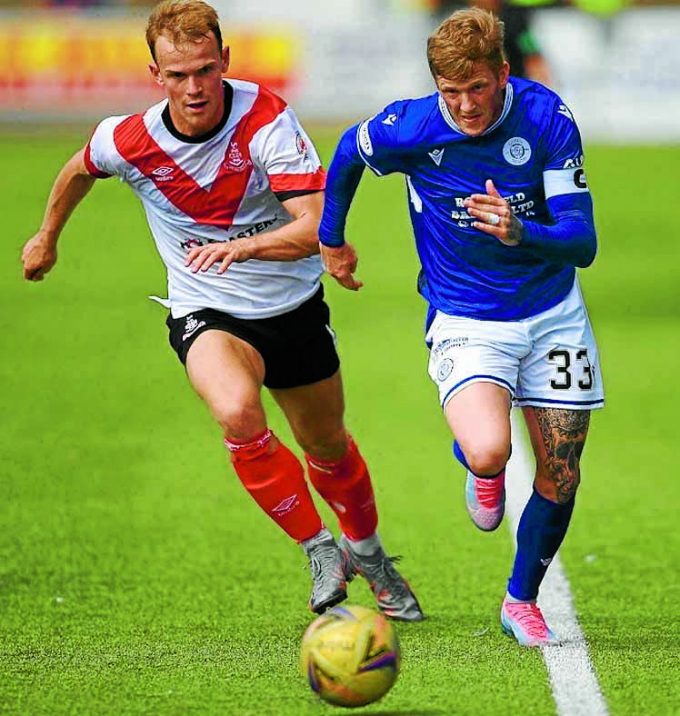 The added responsibility and pressure of being the leader on the pitch hasn't shown as the 36-year-old continues to put in consistently excellent performances.
And Gibson admits it's an "honour" to wear the captain's armband for his local side.
He said: "It's not official yet but I have been given it for now. I don't know if that's the long term plan but anytime I've worn the armband it's a privilege.
"It's my home town club, I've been here a few times and a few years now, it's an honour to wear it."
Queens face Partick Thistle at Firhill tomorrow at 3 pm and go into the game with three new signings following the arrivals of midfielder Harry Cocharane, left back Josh Debayo and centre back Udoka Chima.