SHAMBELLIE House in New Abbey hosted a "Quilt Fling" this week.
It was an exhibition of work by quilters from across the region, as well as the launch of a series of quilting and embroidery classes that will run until May 29.
Alongside the wide array of quilts were painted chairs and quilted cushions made by pupils from New Abbey and Kirkbean primary schools.
Quilting classes include how to dye fabrics with Gillian Cooper, how to use rulers when quilting, and how to make a tuffet.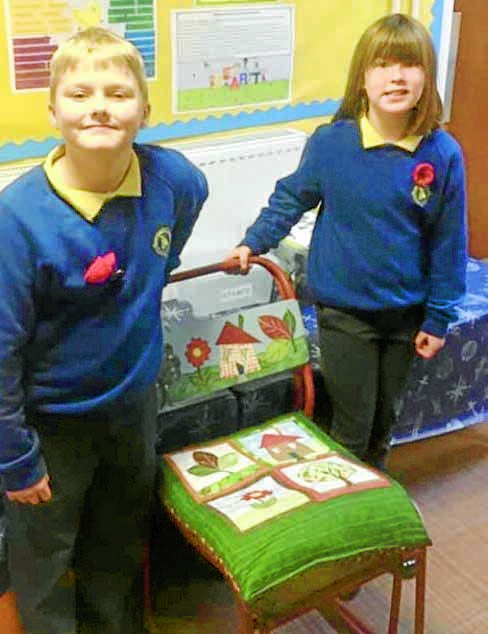 Gordon Mann, chairman of the Shambellie House Trust, said: "We are absolutely delighted to be part of this special festival featuring the work of local quilters and in particular the two local primary schools.
"We are working hard to try and create a new future for the House providing day and short residential courses celebrating the best of Dumfries and Galloway"
Anyone interested in joining one of the ten classes available should book online at Shambelliehouse.org.