Lisa Hall was over the moon when she was asked to create a cake for the popular programme's wrap party, as it prepares to air its last season after 16 years on TV later this year.
She said: "My partner and I are exceptionally huge fans of the show. We could be quiz tested on Still Game and smash it."
Super fan Lisa created a cake in five parts based on the TV series.
The bottom tier was a double chocolate whiskey fudge cake in the form of the Clansman – the character's local pub.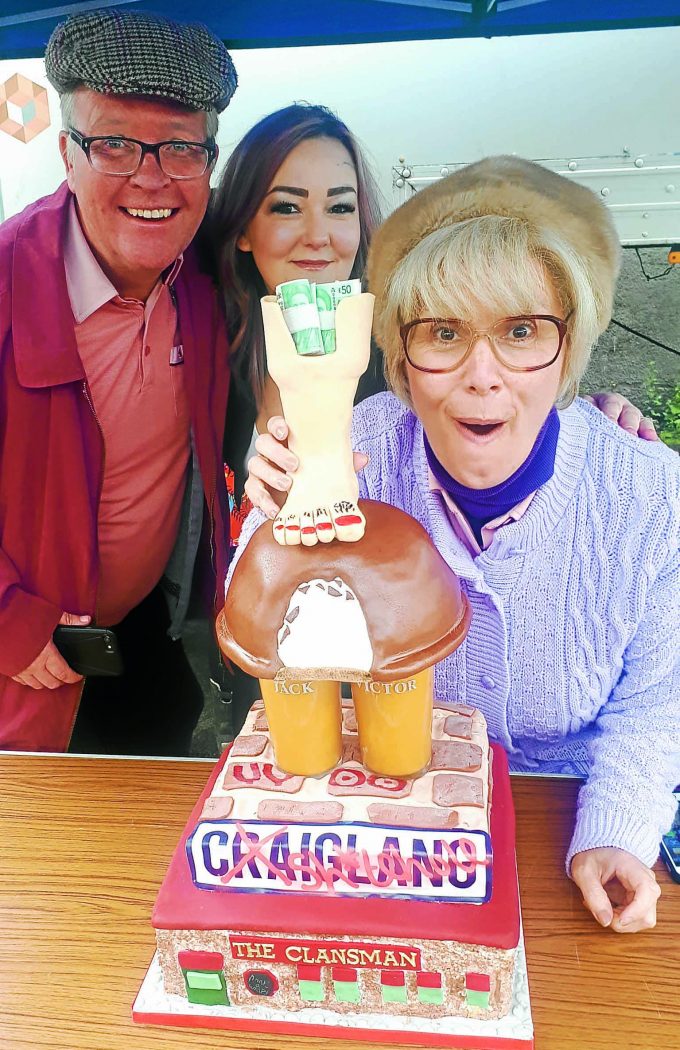 Next was a Craiglang sign with a famous Scottish dessert filling, Cranachan.
And the giant teacake, a Scottish snack favourite, featured marshmallow flavour sponge with marshmallow laced through it and complete with a Scottish shortbread biscuit base.
And to embellish she included pint classes and the fake leg from character Winston.
But Lisa didn't just get the chance to make a cake for Jack, Victor, Wintson and the Craigland gang . . . she also got to meet the cast too.
She said: "The reactions and reception I got from the cast, producers and fans of the show was more than I could have asked for.
"I can't begin to describe the wonderful nature of these talented people.
"Even though they were extremely busy, they took time out to give me such a warm welcome. Between filming they were signing autographs, posing for pictures . . it was just a surreal and amazing day."
Sad to see the cameras stop rolling for the show, she said: "I wish them all the best on this final week of filming. They have worked so hard to give us all true TV pleasure."