A cluster of Lockerbie shops are frustrated at the lack of effort being made to clean up a slime covered shabby shop on their street and have been left wondering …who owns the premises anyway?
Hairdresser Nelson Brown, whose salon is based in the town's Station Road, says he is sick of green slime and pigeon poo lining the streets near his business.
He said: "The big issue is hygiene and public safety on the opposite side of the road from my salon's door.
"This area of the pavement is heavily hit by pigeon droppings to the point that it's now slippy under foot and unsafe, as well as disgusting."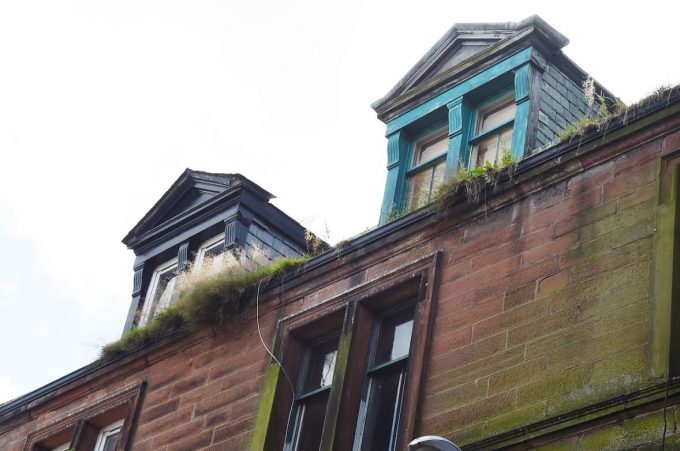 He added: "The two buildings that are empty opposite us look terrible, and are in a bad state of repair."
Nelson says that pigeons frequent the ledges of the old Taj Mahal Express takeaway building and that three foot weeds grow out of the gutters.
The hairdresser has sought help from councillors, environmental health officers, DG First, council officials and even the local MP, but says it is 'unsettling' how little help he has been offered.
He said: "For the past two years I have been trying to simply ask permission to clean the windows of the property but I can't track down the owners. When I ask the council to help me I get no help.
"Station Road needs a good tidy up, the pigeons need removed, the buildings' roofs cleaned up and the empty properties need to be spruced up from the outside.
"There are some great business on the road and we all feel the same: disheartened and unhappy."
He added: "I'm very proud of Lockerbie and our business, all I ask is that the buildings are tided up respectfully so we can all benefit and be happy in Lockerbie."
Dumfries and Galloway Council were contacted to comment but failed to reply before this newspaper went to print.