BRYDEKIRK-BORN casting agent Phil Mckay has paid tribute to comedy legend Barry Humphries following his death.
The Australian actor, who was behind the renowned Dame Edna Everage character, passed away at the weekend.
And the sad news has led to Phil reflecting on the time they met in 2009 at the Port Street Theatre in San Francisco whilst Phil was on holiday.
He said: "I wanted to see and meet Dame Edna Everage and see Edna's live performance, which I have to say was out of this world!
"The build up to the show just before Dame Edna came on stage was amazing and on entering the stage the comedy legend was armed with hundreds of gladiolas, it was amazing, the audience was up standing and clapping, a reaction I'd never seen for an act before"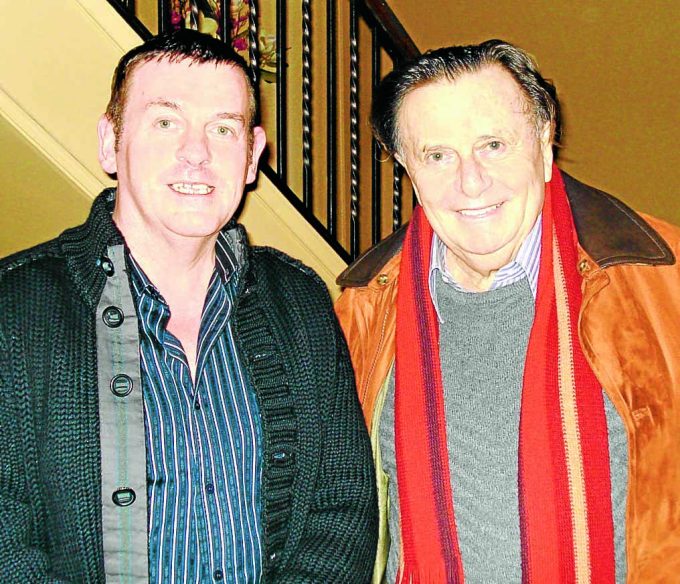 Phil had managed to arrange a meeting with Dame Edna through his agency's connections and after the show he was invited backstage, where the two chatted about the entertainment business, had photos taken and he secured a personal autograph.
The encounter was an exciting moment for Phil who has dubbed the star as the world's greatest entertainer.
He said this week: "I have worked and met many well know actors and performers over the years as a casting agent, but Dame Edna has to be one of the greats.
"The death of one of world's greatest entertainers will be such a huge miss in the entertainment world and I am glad I got the chance to meet the comedy great."