All the access roads to Millhousebridge are submerged and one resident tonight said there's no through access.
She told DNG Media many vehicles have got stuck on the Templand side of the village
Emergency services are at the scene and it's believed one person may have had to be rescued, while cars have been towed and vehicles are missing.
Meanwhile, the Whitesands in Dumfries flooded earlier today and was closed off by police.
The Lochmaben area is also affected, with flooding on many back roads and fields submerged.
And the River Annan has burst its banks and flooded low lying areas below Galabank.
A yellow weather warning has been in place for all of Dumfries and Galloway throughout today, but conditions are expected to improve overnight.
Have you been affected by flooding today? Let us know at newsdesk@dngonline.co.uk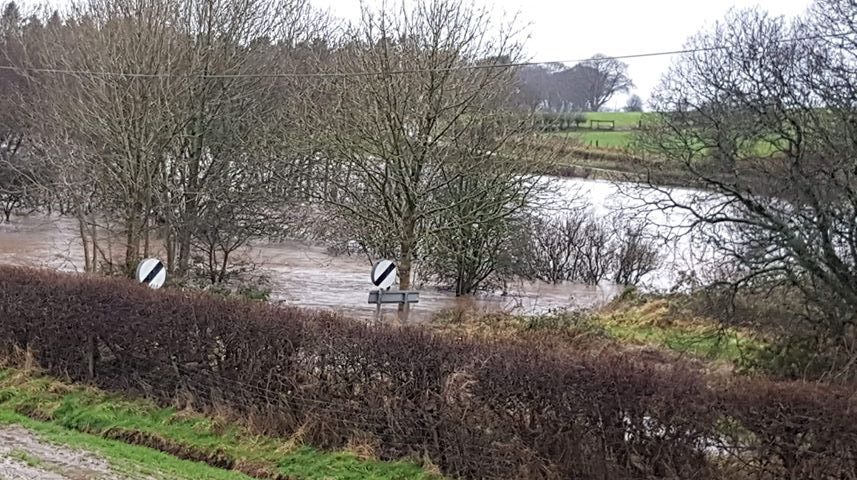 Photos from Lois McCloskey