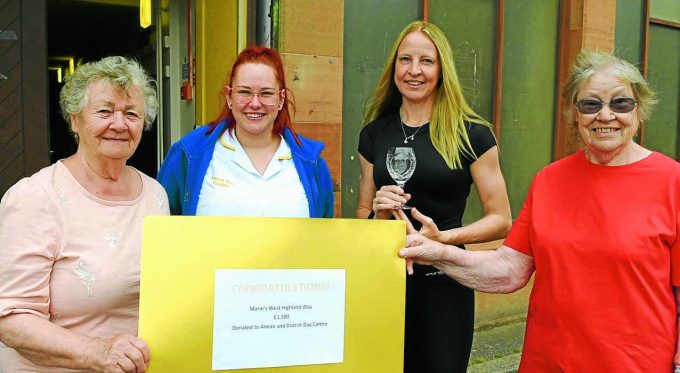 Marie Marshall and Louise Hopper, from Annan, both finished the 95 mile course together, crossing the line at the same time in 30 hours and three minutes.
Starting at 1 am on Saturday, the race went on through the night finishing midday, Sunday.
The ADAC duo received support from fellow club members during the race, although support was not permitted until after mile 52.
Marie said: "I was scared before it as I had never ran that far before.
"Louise took unwell after mile 12. It took two hours to get her back on her feet and we lost a bit of time, but in the end we both crossed the line together."
Marie raised £1500 for Annan Day Centre, to go towards their renovations of the old library building on Charles Street.
She said: "The day centre is local to the town and provides a provision to the over 50s, its also good to give back to the community."
Meanwhile, Louise, was raising money for Dumfries and Galloway Blood Bikes.
The first edition of the West Highland Way Race was in 1985, there is a time limit of 35 hours and entry is limited to 265 participants. There is also a cut off time at every check point and over 40 runners out of the 265 starters did not finish the race.
Following their success, keen runner Marie is now seeking inspiration for her next challenge.