IT'S the barking mad fad that makes us feel glad, I'm of course talking about making your pet an Instagram account.
The pastime has been in trend for so long that it has actually outlived many of the Internet's first flush of instafamous puppies and kitty cats – RIP Boo (@buddyboowaggytails) and the recently departed @realgrumpycat, who passed away last week.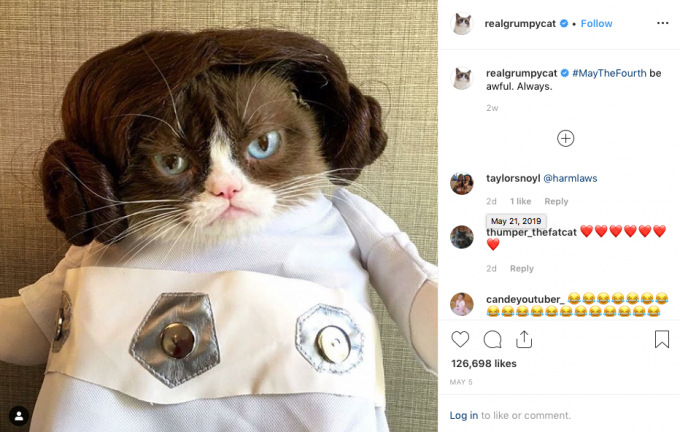 Done well, creating an online platform for your photogenic pooch, kitty or even hedgehog can become a full time job – with a very healthy salary.
Insta celeb @itsdougthepug has his own books, calendars and regularly poses with a range of A listers, from Ed Sheeran and Katy Perry to Justin Bieber. The seven-year-old pug from Ohio's networth is reported at around $1 million.
His Instagram has over 3.6 million followers and it's all thanks to his super savvy, camera equipped owners.
And the trend isn't limited to the States, in the UK the likes of @winnythecorgi poses up a storm around London, oft spotted pictured on the underground or 'reading' the Evening Standard.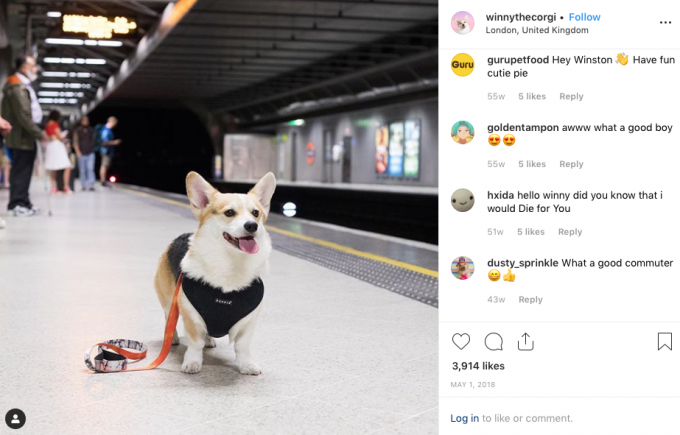 And Dumfries and Galloway has a host of active dogstagram accounts too.
So we reached out to the region's pet lovers to learn about their accounts . . .
Hey Hoochie!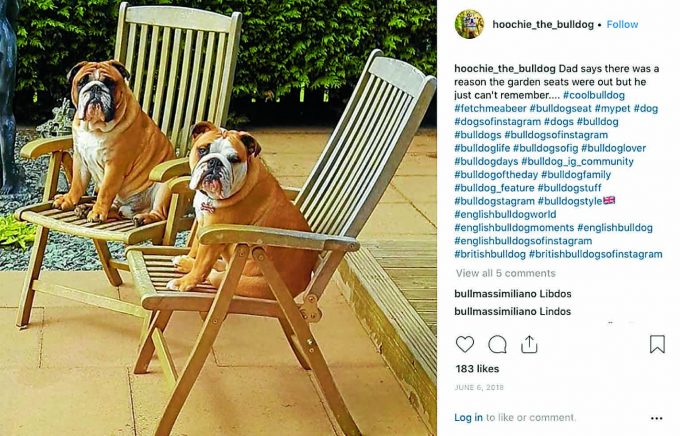 ROBERT Johnstone received the present of his life for his 50th birthday in the form of his beloved bulldog, Hoochie Mama.
As a youth, army man Robert was made to walk his Sgt Major's bulldog as punishment . . . but far from feeling hard done by, Robert fell in love with the breed.
But it wasn't until his 50th birthday that Robert, now a cheese maker at Arla in Lockerbie, had a bulldog of his own.
Besotted with his 30 kilo princess, he delved into the world of social media for the first time and created an Instagram account @hoochie_the_bulldog in 2015. It has attracted over 3600 followers.
He said: "I've never had my own social media, neither has my wife, but we were taking so many pictures of Hoochie that I thought why not share them with the world? They're putting a smile on my face and they'll probably make others smile too!"
And Robert had lots more to smile about in 2017 when Hoochie gave birth to a litter of seven pups.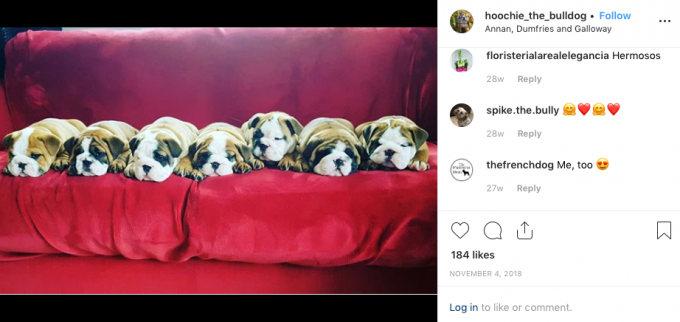 He said: "We were only going to keep one, Teddy, but then Tink, the smallest, was so tiny we couldn't part with her so lucky Hoochie got to keep two of her babies.
"They've been very welcome and popular additions to her account. We had a puppy reunion recently and people went mad for the pictures."
Other highlights include fellow bulldog owner and world famous footballer David Beckham liking one of Hoochie's posed pictures.
Robert said: "She was posing with a bottle of his whisky, Haige. I like to try and come up with fun shots but sometimes the natural ones are best.
"I really enjoy it, it's introduced me to social media and Hoochie is a far more interesting and glamorous picture subject than I ever would be!"
He added: "It's not overly time consuming, just a bit of fun and something I really enjoy.
"Hoochie's a great dog – why not share her with the world?"
Meanwhile, Jodie McLean, of Dalbeattie, also documents her pup's life on Instagram via @Jura_the_golden_boy.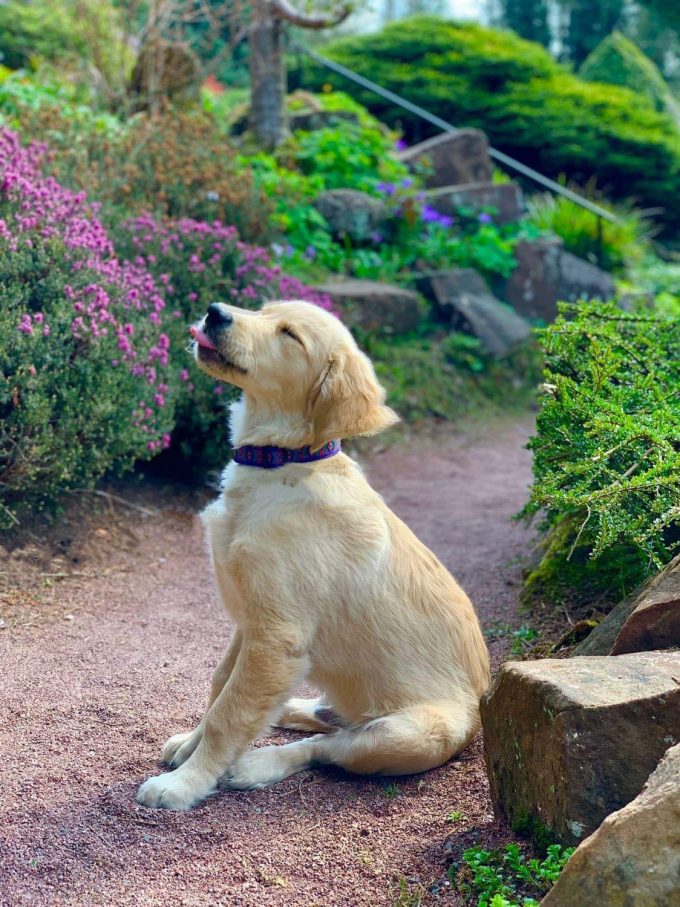 Jodie and her husband Dean are proud owners of golden retriever Jura, winner of DNG Media's 'Most Photogenic Pooch' competition 2019.
The primary teacher said: "I started the account the week we brought Jura home. I wanted to share photos of him growing up and keep memories of him as a puppy because they grow up so fast."
She added: "It's not too much effort – I take a few photos of Jura on the different walks we go each week and then I try to upload a photo of him most days. He's cute so that makes it easier."
And giving advice to others, she said: "Use popular hashtags – one of my favourites is #tongueouttuesday!"
Amanda's top picks:
Dumfries and Galloway accounts to follow: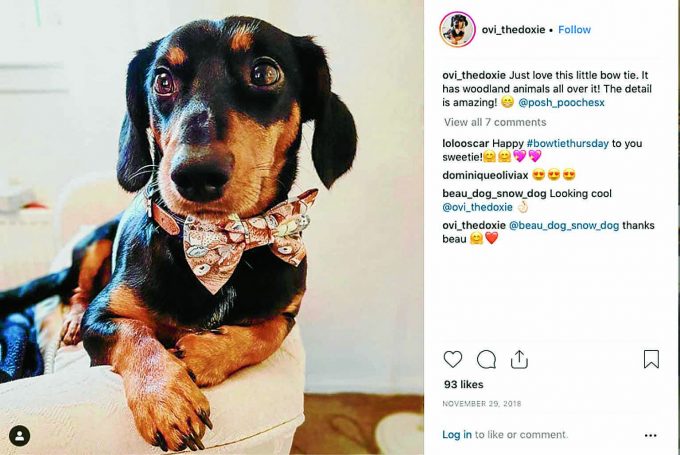 @ovi_thedoxie
@ourboyapollo
@nera.theblacklab
@maxsjourneys
@littlelabrosa
@mini_rhu
@buddy_the_fox_red_labrador_
@ferne.collie
@nicolekettles_huskylife
@lilliekaneofficial
@frenchiemalone
@theralphrae
@rockyroo_patterdaleterrier
@maxsjourneys
@ivys_insta
@alastair_the_puppy
@pets_andadventures
This new regular feature by chief reporter Amanda Kennedy will bring to you the weird, wild, wacky and wondrous stories of Dumfries and Galloway's animals – big and small.
If you've got a cute or crazy story about your pet, email ajk@dngonline.co.uk to feature in a future column.