PARK TRIBUTE . . . Josh's grandfather Jack Craig, right, and uncle Calum Craig beside some of the limited existing equipment at The Haggs park
It is being dedicated to Corporal Josh Hoole, the popular 26-year-old member of The Rifles regiment, who sadly died recently in Wales while training to become a sergeant.
The organisers are aiming to buy equipment that will provide the opportunity for local children to improve their health and stay fit in a fun way.
The fund got off to a good start with a £1000 donation from Josh's grandfather, Jack Craig.
This has been followed-up by a fund-raising page which has been launched on the JustGiving website.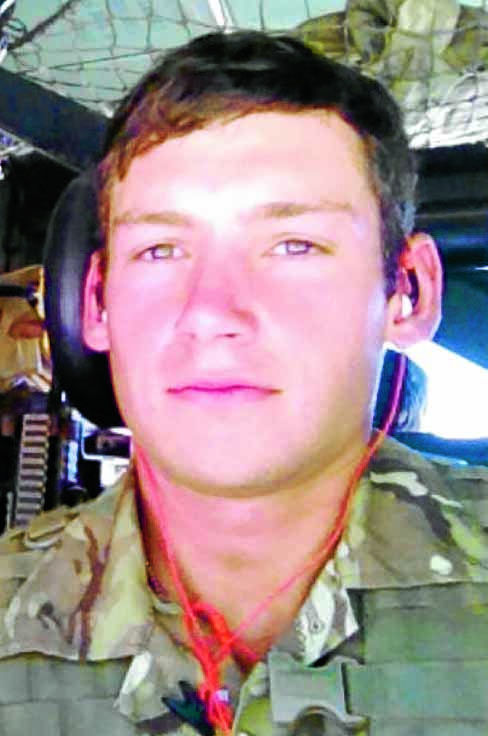 Jack and his son Calum Craig, who is chairman of Ecclefechan Community Project (ECP), believes the children's keep-fit zone would fit in well with wider improvements the group are making to The Haggs and elsewhere in the village.
Calum said: "We wanted to do something that would a be a lasting benefit to the village to remember Josh. The equipment will encourage children to stay fit by making exercise fun."
Jack said: "The family have been greatly moved by the reaction of the community since Josh died. Their support and messages have been a great comfort.
"The keep-fit equipment would be something Josh would have supported as he was fond of The Haggs. He played football and enjoyed going there as a youngster."
Anyone wishing to support the effort can make a donation online at https://www.justgiving.com/crowdfunding/Ecclefechan-Community-Project
NEWSDESK: 01461-202417