Community councillors are keen to get started as soon as possible with the £500,000 overhaul but are being constrained by ownership issues.
The park is Common Good land and as such is in the care of Dumfries and Galloway Council, overseen by their Common Good Committee.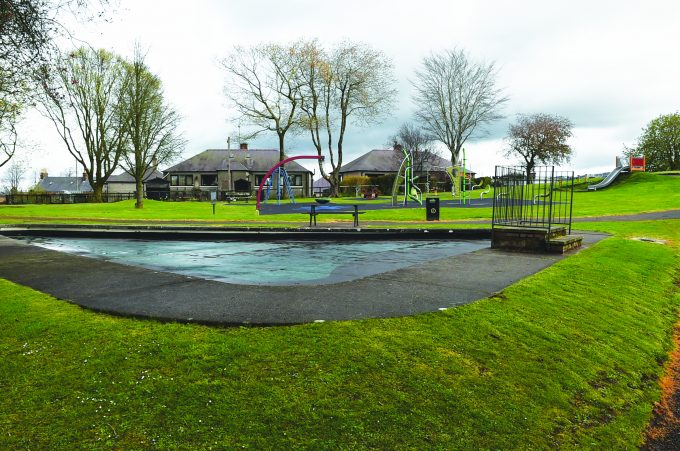 Meanwhile, the money for the project is coming from the Lockerbie Trust directly to the community council.
Therein lies the problem, said Annandale North Councillor Gail Macgregor who is trying to untangle the situation.
She said: "This money belongs to Lockerbie Trust, five members have determined that the community council would be best placed to do the consultation and essentially deliver on the process.
"But the trust has not considered Dumfries and Galloway Council's role within that and the legality and capacity of the community council.
"In theory it seemed a great idea to say have £500k to do a project on the park but they have not considered who will deliver it. It's a complex process."
She stressed the need to "get it right", adding: "We have to decide what the body is that delivers it, should it be a sub committee etc? Legally it has to be right and this is where it gets complicated.
"Because it's common good land the community council is not regarded as a community asset transfer body and legally you are not able to take ownership of common good or even potentially lease it.
"If three years ago the trust had said they wanted to give money to Dumfries and Galloway Council to deliver the project
with the community council we would not be jumping through these hoops."
She hopes a meeting of the Annandale North elected members in May will be able to sort things out and get guidance on the legal status of who can take it forward.
Meanwhile, community councillors expressed their frustration and desire to get moving with the park project.
Treasurer Helen Haggart said: "We want a timescale on this. We are in January, it
will be next January before we get going. We need to keep this moving."
Chairwoman Jan Andrews added: "We are all eager to get pressed forward and we are looking at other sources of funding as well."
The group agreed to put their plans for the park, as published in this paper last month, on their Facebook page for public consultation and urged residents to give their views on the design.
It includes an all weather play area, reinstated bandstand, remembrance area, outdoor gym equipment and a multi use games area.