CASTLEDYKES Park recently played host to its first wedding.
Lancashire couple Liam Darwen and Sarah Coulson tied the knot at the Dumfries park on September 23 with two volunteers from the People's Project Dumfries acting as witnesses.
The couple love nature, being outdoors and they wanted to be married quietly in a beautiful spot. Liam also has fond memories of the region where he spent many childhood holidays with his grandparents at their holding at Palnackie.
Sarah's mother is from Forfar and Sarah was born in Northumberland and loves the border country. She said: "I am fiercely proud of my Celtic heritage so getting married in Scotland really appealed. We both wanted a very small ceremony so eloping met that criteria as well as both our romantic sides.
"Liam had spent a lot of time in Dumfries and Galloway, so Dumfries was a natural choice."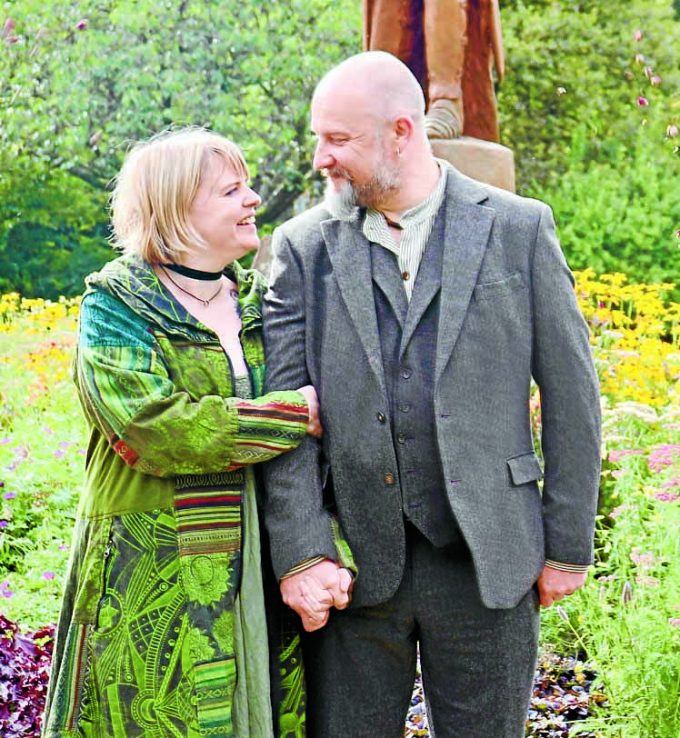 Liam and Sarah chose a humanist ceremony with Dumfries celebrant Fiona Bryant officiating and volunteers Maggie Munro and Anne Simpson as witnesses. The ceremony included a few Scottish traditions, including the tying of the hands with two ribbons in a celtic knot and the sipping of the quaich to symbolise the love and trust between them.
After the wedding Liam and Sarah travelled up to Glasgow where they would fly off on their honeymoon.
The People's Project gave their well wishes to the newlyweds stating: "We wish them love and happiness in their new journey together. They have created many beautiful memories which The People's Project was very happy and privileged to share."