A DECISION to remove goal posts from Moffat's Hope Johnstone Park has been slammed by community councillors and town residents.
At a meeting of Moffat and District Community Council on Tuesday, members quizzed Annandale North councillor Stephen Thompson after the equipment disappeared from the park earlier this month to make way for a new pétanque court currently being developed on the pitch.
Cllr Thompson said the move was not authorised by the local authority but by Upper Annandale FC, which has ownership of the posts.
He added the local team now intends to site them half a mile away at their Annanside training ground to create a "football campus".
But community councillor Alistair McNay argued the loss of goals leaves the open space at Beechgrove "with not very much".
He added: "Goals are being moved for the pétanque and the kids aren't going to be playing pétanque so what are the kids going to do in Hope Johnstone? We really need some goals in there and really, having been told they were going to be up last week, then they were going to be up this week, we really need to get some goals in there because it's coming up to Easter and are we really expecting the kids to have to walk across Edinburgh Road to get to Annanside?"
Members were assured by Cllr Thompson that the council's community assets team are working to site new goals in the park.
Meanwhile, plans are moving forward to replace a popular water feature in Moffat's Station Park.
In past summer months 'Moffatasia' has been a mecca for excitable kids who would draw hours of fun from the water-spurting amusement.
But after being left out of use for more than a year due to faults, Dumfries and Galloway Council is mulling over plans to replace the feature with a new instalment.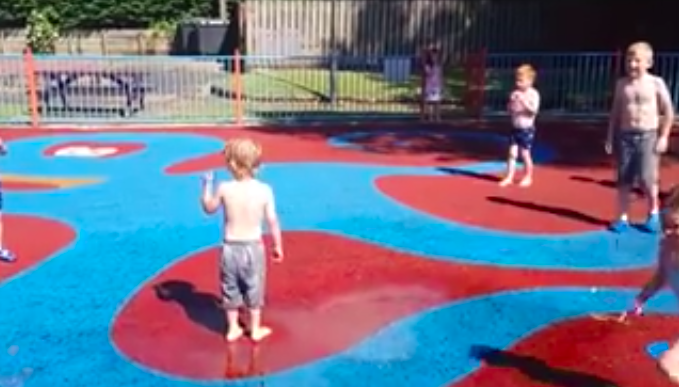 Explaining the local authority's decision, Cllr Stephen Thompson said: "The reason they want the new feature is because the maintenance of Moffatasia was incredibly difficult and expensive if anything went wrong, because there was so few contractors able to actually deal with it. The new proposal is much easier to maintain."
He added that members of Moffat and District Community Council's station park group have been contacted by the council regarding feasibility of new proposals and said designs would be released to the public soon.