In spite of all its splendour, the Solway Firth is home to tricky terrain; strong tides, quicksand and mudflats run along much of the south-west's perimeter and keep the local crew responsible for search and rescue operations on their toes.
Annan's HM Coastguard team, made up entirely of volunteers, specialise in mud, water and cliff rescue and are trained in search techniques — but is experience working with the emergency services essential to join? "Absolutely not" station officer Stewart Bryden said. "We've got volunteers of all ages and backgrounds from joiners to plumbers, milkmen and police—you name it."
Stewart has been involved with the programme in Annan as long as its existence. "There was never a coastguard in Annan and I was the very first one to get recruited," he added. "Over the last 25 to 30 years we've built it up to a whole team and I worked as a station officer with that team for 20 years, and then I stepped off and came on full time with the Maritime and Coastguard Agency, and now I've been six years full time. I was basically the same as them [the volunteers] at the very beginning and have worked my way to where I'm at at the moment. It has been nice to see.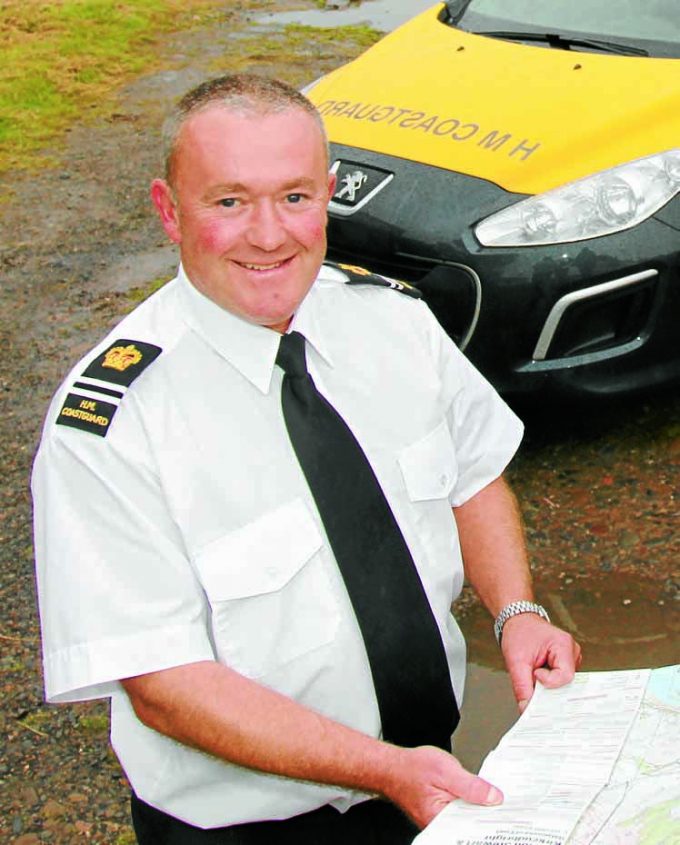 "When the coastguard decided many moons ago to put a team in Annan it was the right decision with it being the third biggest town, and they get their fair share of the workload from flooding in Cumbria. I've been involved with the two Carlisle floods, as has the team. It's been rewarding over the years."
Across Dumfries and Galloway, Stewart oversees four teams, three of which are cliff, water and search and one of which is mud, water and search. "The teams generally sit with 11 personnel on board and they are on 24/7 seven days a week callout and they're alerted from our ops in Belfast," he said. "And we have what's called declared facilities, so Nith Inshore rescue is one, RLNI works under our remit and we also work closely with the Scottish fire and rescue and ambulance service."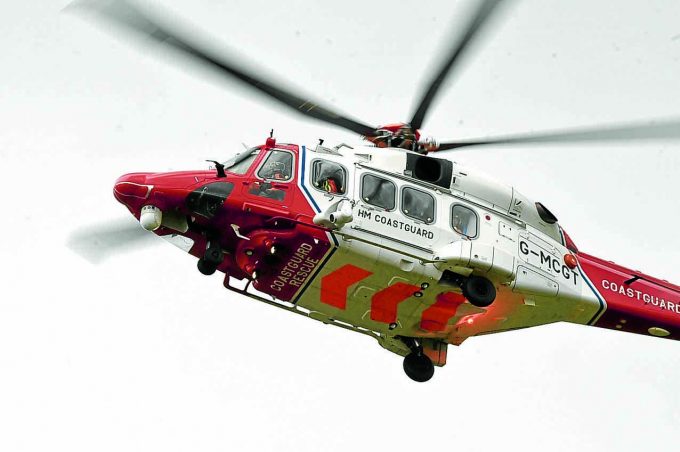 Stewart added that his crew have been busier than usual throughout the Covid crisis — and he thinks this is a result of increased numbers of walkers around the coast since lockdown.
"We've been working all the way through the pandemic," he said, "we've never not been working, and we have Covid secure rules we work under, but as for Dumfries and Galloway we've been very fortunate and we've had nobody within our teams pick up any Covid."
Asked what reasons people typically have for joining the Coastguard, Stewart replied: "I think a lot of it is just to basically give back to their local community, and what I always say to people is that if they treat it like a hobby, it's a good hobby.
"You get ones too where you might have rescued their family back in the day and people want to join for that reason. I think as well a lot of people join because they are carry on skills and they can help in day-to-day work, and I think what you also find is that they're doing it because they want to do it — they're volunteering their time and I think that's what makes the difference to the team and the camaraderie."
Casual care, defibrillator use, four-by-four and off-road driving, and boat handling are just a few of the life-saving skills gained by crew members.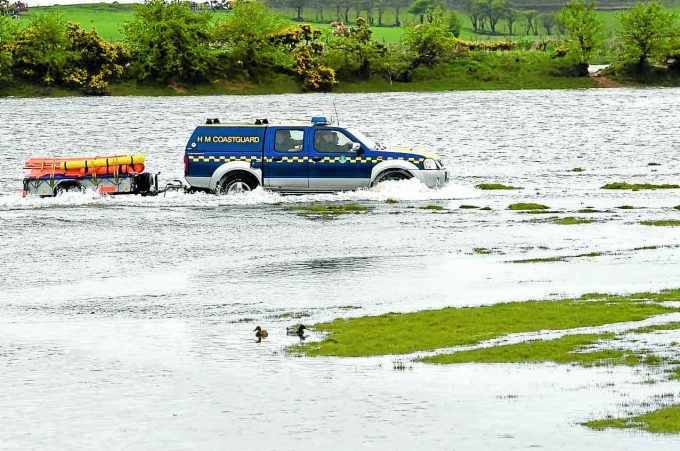 But those wishing to join must first complete a seven day core module training programme which consists of advanced first aid, search techniques, radio telephony and any technical rescue skills required for specific teams volunteers are assigned to.
"We're just now taking on new entries who will start imminently," Stewart said. "A lot of the training is online but we still do all the practical stuff we have to — we're changing the same as everybody else because of the pandemic, but everything's put in place now and it seems to be working really well, a lot of work has been put into the virtual modules for them.
"We only recruit once a year and generally what happens is we have a campaign running from January to February/March. We've just closed the recruitment campaign at the start of February because we've already taken on what we need to take on this year.
"Next year we may see an uptake again; we have to keep going and in general the Annan team will be full and we'll have vacancies at Kirkcudbright, Portling and Whithorn next year so hopefully we will be able to fill those vacancies up."
So what would the station officer say to those tempted by the idea of climbing aboard and joining the cohort of local heroes? "I would say that it's a fulfilling role, and if you're looking for a great hobby then Coastguard would be the great hobby for you to carry the skillset over to your own day to day life and workplace," Stewart said.
He added that interested individuals should keep an eye on the Annan Coastguard Rescue Team Facebook page, where new recruitment campaigns are advertised first.