CHARITY shops, local libraries and car boot sales are typically where old books find new beginnings.
But a year of coronavirus restrictions now leaves our unwanted novels in somewhat relatable circumstances — boxed up, gathering dust, and itching to get out.
With the traditional means of literature exchange likely to remain off-limits for the foreseeable future, a bibliophile from Lochmaben has taken to social media to kick-start an international bookswap which has already taken her old titles as far afield as India.
"Let's share our love of reading by sharing some books! I want to give away all my books and get everyone to send them on after they've read them!" it says in the descriptor of Pages in the Post, the Instagram page set up by Pam Lorimer.
The mum-of-two was struck with a brainwave to start the initiative upon clearing out her loft recently.
"I found about 550 books up there," said Pam, who confessed to reading "upwards of 200 books a year".
She added: "I used to donate them to the charity shops when they were open or give them to friends, but they've been gathering dust and I decided it would be nice to give them away. I gave a few away to care homes in the area that were looking to stock up their libraries, and then me and a couple of the mums in the town have been doing book swaps by leaving them on doorsteps, and it's been a really nice surprise to sometimes get a genre you've never read before, so I thought this would be a good way of expanding on that."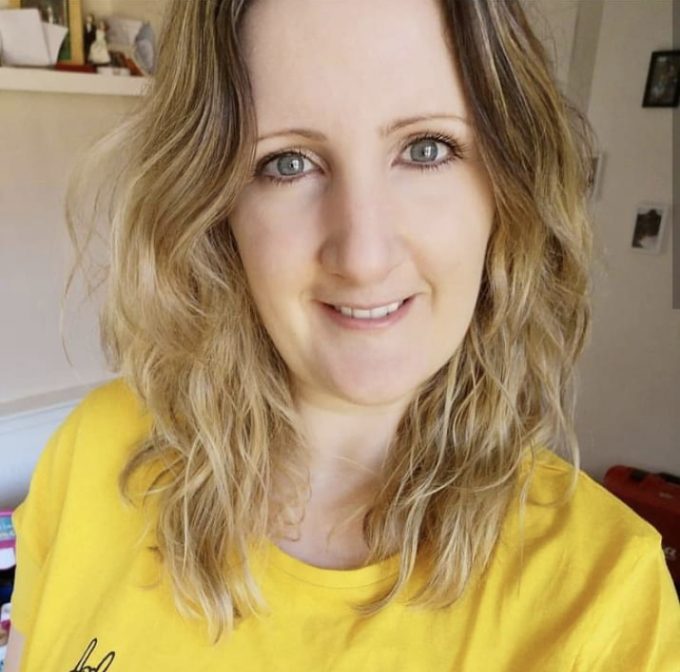 Readers simply reach out to Pam through Instagram to request a book, which is selected at random, wrapped diligently in rustic brown paper and completed with a string bow.
Once received and read, she asks recipients to add their name, location and thoughts on the book to a list on the inside cover. To track their journey as they move from one bookworm to another, Pam encourages those getting involved to post a photo of their book to Instagram using #PagesinthePost.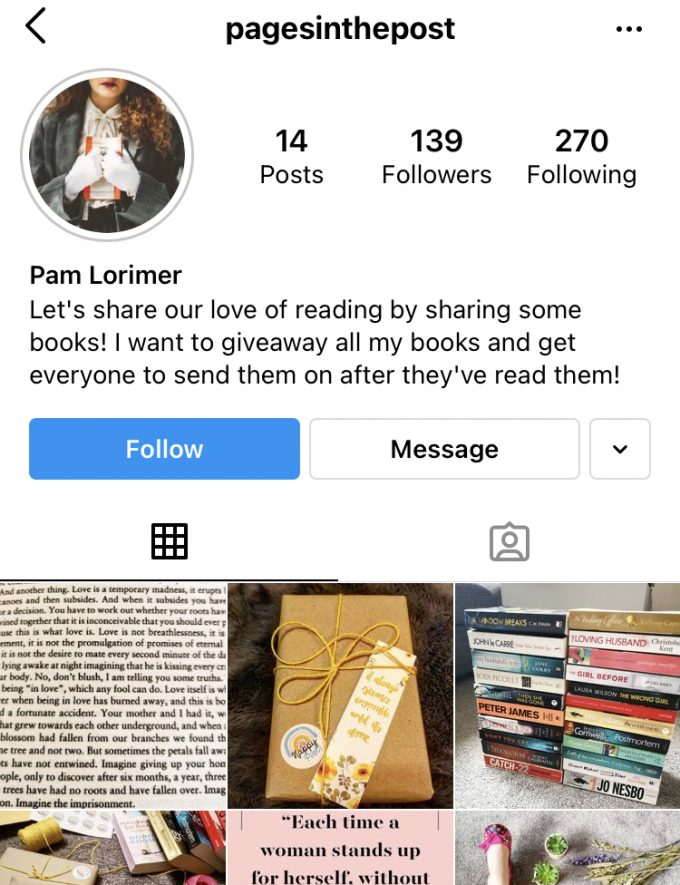 An initial flood of requests has meant that Pam, who works full-time in the rail industry and writes a drinks blog, Sipping and Styling, in her free time, has spent much of the past few months packaging-up and posting her old books.
"I've got 30 wrapped and ready to go and I think at last count I've got about 150 on the waiting list for people wanting a book," she said. "The idea is to see in a year's time where these books have landed — we've got Canada, Denmark, India, America and Spain so far.
"I don't really stick to one genre so there's quite a mix in there. Crime thrillers make up the majority, but there's a few autobiographies, classics, romance, a bit of everything. I get a lot of books from people because people know I read. My dad usually gets me 20 books and that's Christmas from my dad."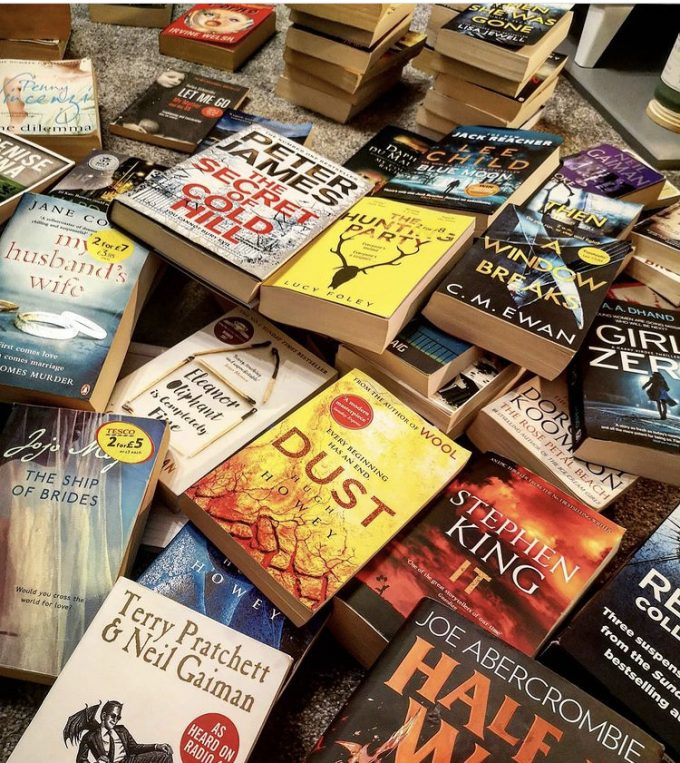 Pam added that she misses libraries being open and "trawling through all the charity shops", which she said inspires spontaneity in book finding that isn't replicated when shopping online.
"It's what I'm hoping people will get with this as well," she said. "If you get a book that's something different, maybe fantasy or sci-fi, it might open people up to exploring different genres that you might not have spent your money on, and if you've enjoyed that you might start looking at different authors."
Asked of her favourite writer at the moment, Pam replied: "I drift a lot but I really love Neil Gaiman and Stephen King; I've gone through their back catalogues and it's been great going back through them and also reading books from totally different times as well — it's cool when you read a book that's 50 years old and it's relating to really poignant things going on now."
Get involved with the bookswap by following @pagesinthepost on Instagram.