NEW PROPOSALS . . . the latest map supplied by the Boundary Commission for Scotland shows how south west Scotland's Westminster constituencies could look in the future 

The first blueprint would have controversially separated the Annan and Eastriggs areas from the remainder of Annandale and Eskdale while, further west, Heathhall and Locharbriggs would split from the rest of Dumfries.
Scotland Secretary David Mundell, Dumfriesshire Clydesdale and Tweeddale (DCT) Conservative MP, who last winter took up the local concerns, has welcomed the latest amendments.
But several other local politicians have questioned the wider principle of reducing the number of Scottish constituencies from 59 to 53 at a time when both the UK and Scottish Parliaments look poised to inherit extra work and powers from the European Parliament through Brexit.
Under the Boundary Commission proposals, designed to reduce the number of MPs from across the UK from 650 to 600, a future average electorate for most seats would be between 71,031 and 78,507 although exceptions would be made for large sparsely populated areas.
In the latest plan the current DCT constituency would be replaced by a significantly different Dumfriesshire and Lanarkshire South East (DLSE) constituency.
And confusion about neighbouring Dumfries and Galloway constituency's title being similar to the regional local authority area has been addressed by reversing the Westminster name to Galloway and Dumfries County Constituency (GDCC).
Significantly, controversial proposals to extend the Dumfries and Galloway constituency eastwards in a corridor along the north Solway coast to take in Annan and Eastriggs have been abandoned.
However, several areas on the outskirts of Dumfries, which were part of DCT, are earmarked to be absorbed into GDCC.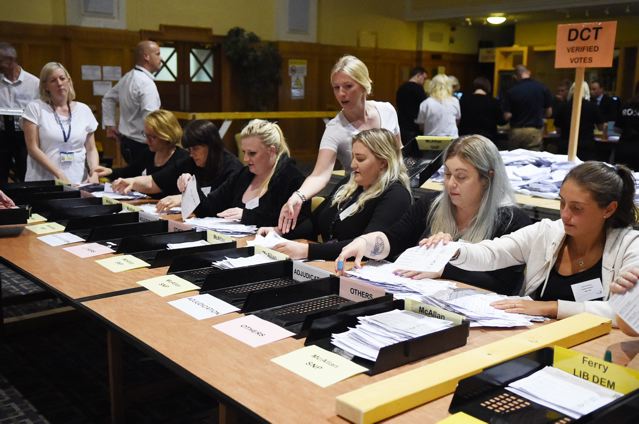 The GDCC seat will also include parts of the old DCT constituency in a narrow corridor extending north and south at the east side of Dumfries.
It includes the area of Lower Nithsdale on the east side of the River Nith down to the Solway and includes Glencaple, Caerlaverock and Bankend.
Further north east in the current DCT constituency the area including Peebles and West Linton would transfer into a new Mid Lothian and Upper Tweeddale constituency.
Meanwhile, an area of Lanarkshire's 'fruit belt' including the town of Carluke, which has a population of almost 14,000, becomes part of DLSE.
With Annandale and Eskdale left virtually in tact and Dumfries in a single constituency for Westminster representation, local campaigners against the original proposals have largely had their concerns addressed.
Mr Mundell said: "It is very welcome news that the Boundary Commission have made significant changes to their initial proposals for constituencies covering the Dumfries and Galloway Council area, which would have ripped apart local ties stretching back centuries.
"The changes which keep Annandale and Eskdale together in one constituency and Heathhall and Locharbriggs remaining with Dumfries in another are very much a victory for local democracy."
Reacting to the news, South of Scotland SNP MSP Joan McAlpine stated that reducing the number of Westminster constituencies should not be taking up UK Government time when they faced far more serious issues.
She said: "Cutting Scotland's representation at Westminster is unacceptable given that so much affecting our lives in Scotland — including pensions, employment law and most social security benefits are controlled there.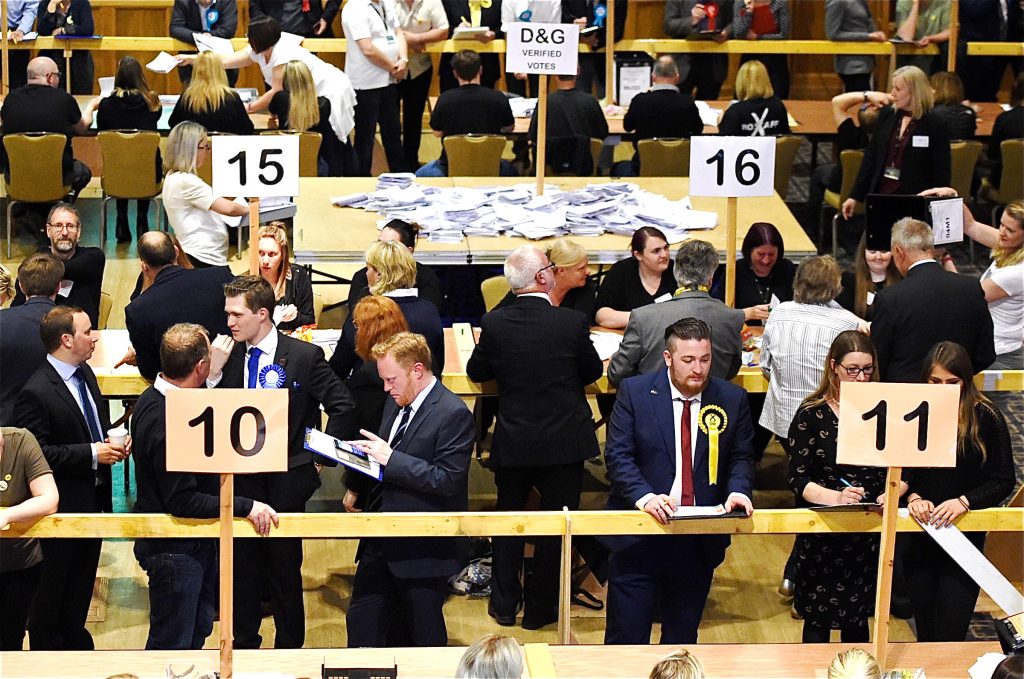 "Tinkering with boundaries should not be a priority at a time when Brexit is threatening to cost us billions of pounds and thousands of jobs.
"Also, I feel the constituencies are big enough already — the public need to feel they have easy access to members of parliament."
Labour South of Scotland MSP Colin Smyth welcomed the new local adjustments but was concerned by the large size of the new constituencies.
He said: "To have a constituency with the name Dumfriesshire, which historically is the county of Dumfries, that doesn't actually contain any part of the town of Dumfries is just typical of the type of ill-thought-out nonsense you come to expect from the Boundary Commission.
"Having voters in Gretna share an MP with those on the outskirts of Glasgow is pretty much the death knell of MPs representing a particular local area with clear links.
"The failure of the commission to even consider linking parts of Galloway with Ayrshire, which have far closer links than Annandale has with Lanarkshire, was also a missed opportunity."
A consultation period will run until December 11 during which the public can submit views on the Boundary Commission website at www.bcs2018.org.uk
NEWSDESK: 01461-202417