PLANS for the swings and slides development have been lodged with Dumfries and Galloway Council by Annan Rugby Club.
They want to built it at Violetbank for use by young children when attending match days or tournaments, though it will also be able to be accessed by the general public outwith game times.
The new park will be positioned between the rugby ground and the car park and the area which is to be used for the park is currently empty.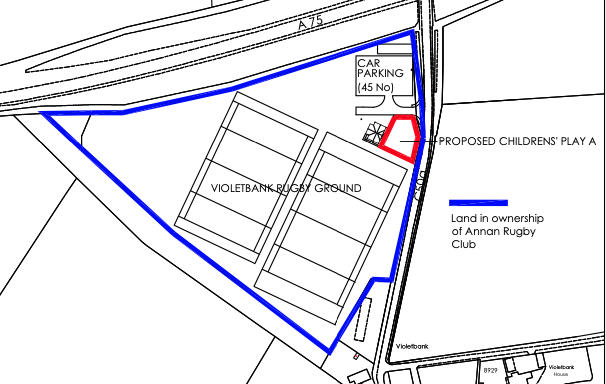 According to the planning application, which can be viewed on the council website along with maps and site photos, the park will have a wood-chip and sponge base and will include a bandrake seat, and lakeland table, an orbit, a junior swingset and a cradle swing for children and toddlers respectively, a play frame, balance stilts and a tower slide.
A local living nearby has already expressed excitement about the prospects of a park and said in a letter: "I have looked at the plans and have no concerns as a neighbour of the site.
"I think this will be a great addition to the Rugby Club and the kids will love it."
The children's park has no confirmed build date as of yet.