Hardip Atwal, BEM, from Annan, joins the team led by Lord Lieutenant Fiona Armstrong.
He runs a grocery store and post office and is a wedding banquet manager, as well as being a special police constable.
The former Annan Academy pupil, pictured above, has been widely recognised for his work as a community champion: inaugurating a multi-cultural ball, and raising money for local charities.
Also appointed is Lord David Hope Johnstone, below, of Raehills near Lockerbie.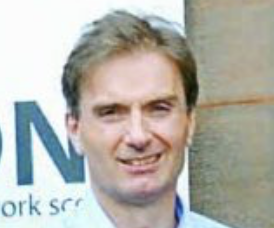 He is involved in all matters to do with the countryside and is a former chairman of Scottish Land and Estates.
Welcoming the duo, Fiona Armstrong said: "I am delighted to have two well-known businessmen joining the team. Both bring different skills, and will do an excellent job in serving the Queen and the community."