TO SAY 'a year changes a lot' is, in 2021, somewhat of an understatement.
Twelve months ago, Lockerbie-born virtuoso Chris Gray had just joined hundreds of other trad musicians who descended on Glasgow from all across the globe to play at the annual Celtic Connections festival.
The event would end up being one of Scotland's last large-scale music spectacles prior to lockdown, and was the launchpad for Chris' debut self-titled album, which he calls a "key milestone in my career so far, and the culmination of years of composing new music".
Fast forward to January 2021, and the multi-instrumentalist returned to Celtic Connections, this time from home for a virtual programme of performances which saw him join-up with collaborators online to deliver 19 performances in 19 days.
"I did a tune a day series, recording and filming from home," he says. "There were many split-screen videos, with lots of fun collaborations along the way. There was music and musicians from lots of different countries including Scotland, Ireland, Sweden, Finland, France, Spain, Australia, America and Canada. I found this to be a great way to keep busy and creative, learning new skills along the way including video editing, audio recording and mixing.
"There was very little time to dwell on the current situation knowing a new video was out each day."
Chris is "extremely grateful" to still have the opportunity to play live, and says the pandemic has made the experience "even more precious".
He continues: "This past year, during the pandemic, has highlighted even more to me the intense pleasure of having the freedom to travel, and experience new places and opportunities. It is something that I have thrived on and has very much shaped my life the last couple of years.
"Equally, the essential halting of all of this, and the need for contentment at home, has brought different challenges and inspiration."
But as a lifelong endeavour, it was going to take more than Covid-19 to stop Chris from doing what he loves. From humble beginnings growing up in Lockerbie, his passion for playing and composing Scottish folk music has led him to master the bagpipes, whistle and piano. From a young age, he says, when not at school "I would always be spending the majority of my time either playing, composing or trying out a new idea on my instruments".
Only growing stronger with age, his devotion to playing, and his yearning to grow as an artist and songwriter, has since earned him a degree in Scottish music from the Royal Conservatoire, gigs around the world and a place in the semi-finals of BBC Radio Scotland's Young Traditional Musician of the Year 2021.
Chris says that since the start of the pandemic he's "always endeavoured to be as positive as possible", and is constantly thinking-up new ways of staying busy and creative. "I have carried out much more online teaching than before," he adds, "although I was doing this previously in a capacity. This has been a real positive and the engagement with students online has been such a great thing.
"A highlight of last year, for me, has been the influx of online collaborations and videos and music. Seeing lots of music flood the internet has been brilliant. I continue to be inspired by the amazing music that people are creating and also how varied the content is – collaborations all across the world with literally anyone – the possibilities are wide open!"
In September Chris took part in the Fraser Shaw Trust's remix project, selected as one of ten artists commissioned to record new versions of songs originally written by Glasgow trad musician Fraser Shaw, who died of multiple sclerosis in 2015.
"The opportunity to delve further into Fraser's music in this way was a great, creative focus and such a pleasure to be a part of," he says. "There have been other moments of great positivity during the past year, including studio recording for the National Youth Pipe Band of Scotland, recording for online shows including with Canadian fiddler and step-dancer Jocelyn Pettit, as well as playing for Steven Blake's New Voices show at Celtic Connections 2021."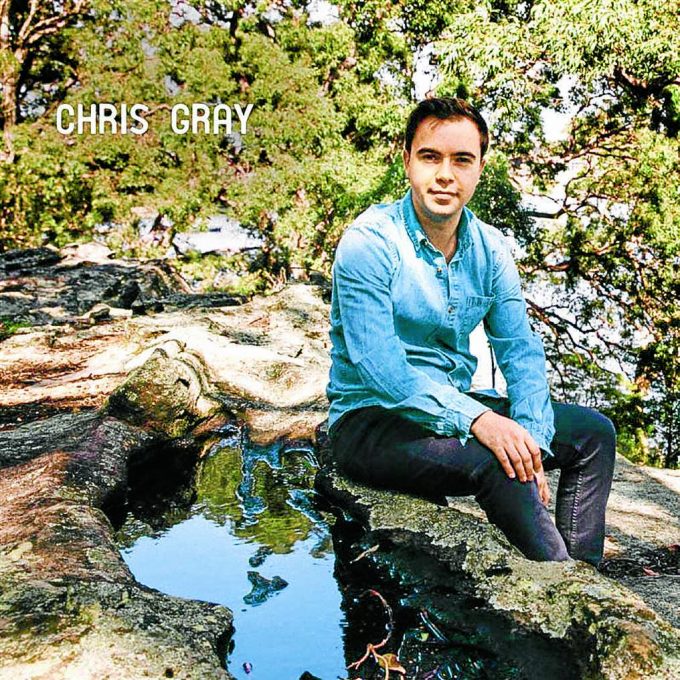 Chris, itching for the live music scene to "return to full capacity safely", expects it to be "an unbelievably powerful and humbling time" when it does eventually come.
Drawing on a turbulent last year, he adds: "My experiences over lockdown and the pandemic have given me time to reflect and provide perspective on both the pleasures and inspiration to be found from travel and being at home."