That's the view of Detective Inspector Stephen McGrath, above, who is leading the reinvestigation into the disappearance and death of Marion Hodge in 1984.
He was in the town on Monday to launch the case and appeal for any new witnesses to come forward.
DI McGrath, who is part of the Unresolved Homicide Investigation Team, is confident they will solve it this time and said: "I think the answer to this lies within the community of Lockerbie, I think there are potentially people who either have not spoken in the past or have information that they weren't previously willing to share with the police. This could be for any number of reasons, it could be loyalty to various individuals or a feeling the information they have isn't significant, but I would urge anyone who has information, no matter how small or insignificant it may be, to provide that to us and let us be the judge of if that's relevant or not.
"We are approaching this with an open mind and not discounting anything at this time."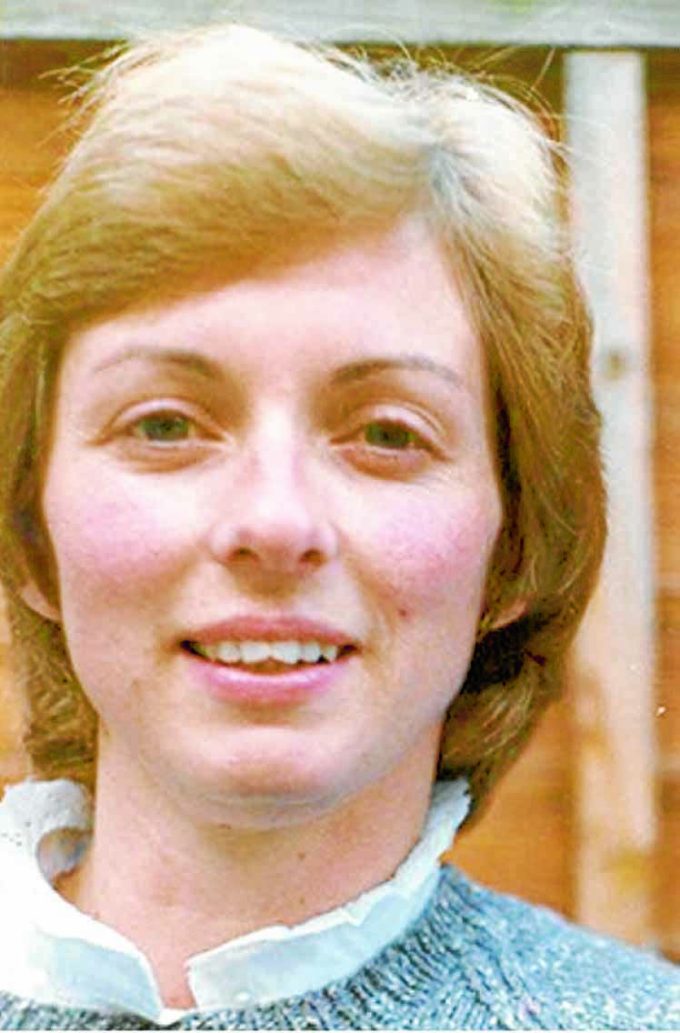 Mum-of-two Marion, from Balgray, was 34 at the time of her disappearance and worked in Lockerbie's Clydesdale Bank. Her husband Willie told police he dropped her off at the Whitesands, Dumfries at 7.30 am on Friday July 6 1984.
Three days later she was reported missing to Dumfries and Galloway Constabulary.
As there were no further sightings or contact from her, she was declared legally dead by the Court of Session in 1992.
Police reopened the case in
2005-6 and a man was detained and interviewed but no further action was taken on the instruction of the Procurator Fiscal.
Finding her body remains a priority, however, and DI McGrath said: "The discovery of Marion's body is of paramount importance to us. The family have gone 38 years without knowing what happened to Marion and they deserve that closure.
"Anyone with any information about where she could currently be, your information is invaluable so come forward and let us know and if anyone is reading this whose relatives were around then, make them aware of this appeal because they could have the information that could help us solve this."
He added: "A lot of work is going on to try and clarify her movements, or lack of movements, as we know them in July 1984."
Police are reviewing all witness statements from the past and will be contacting those that previously gave evidence.
Sniffer dogs could be deployed again, as in 2006, and the DI hasn't ruled out a re-enactment in future.
However, the officer revealed it's witness evidence that will be "crucial", adding: "Witness evidence is very important to us and it's the focus of our investigations.
"I'm confident we'll get to the bottom of this – it was felt there was a case for reinvestigating and that's not something they do lightly.
"I am very confident with the evidence we have gathered so far and the evidence we continue to gather that we are going to get an answer to Marion's disappearance and provide that closure to the family and put them out of the anguish they have suffered for the last 38 years.
"We'll carry out a professional and thorough investigation no matter how long it takes. We are determined to get to the bottom of this and exactly what happened to Marion."
Meanwhile, Marion's sister Frances has also appealed for the public's help. Describing her sibling, she said: "Marion did well at school and liked sports and singing. She was voted Gala Queen at Lockerbie when she was 15. She got engaged at 18, then married and became a mother at 19. She took to motherhood, running a house and was devoted to her children.
"When we were told that she had "gone away" we believed this was uncharacteristic of Marion as she wouldn't have left in that manner. She would never have turned her back on her children. The day Marion disappeared was her son's 15th birthday. She would never have run out on them like that.
"I would appeal to anyone who has any information from that time, or has since remembered anything that might prove to be crucial, to please contact the police."
* Anyone with information can contact the dedicated inquiry team on 0141 305 4551 or Police Scotland on 101.