The region's results were announced shortly after 4 am this morning and voters across Dumfries and Galloway stayed true to Blue.
But both Tory candidates were given a run for their money and ended up with reduced majorities.
In the Dumfriesshire, Clydesdale and Tweeddale (DCT) seat Mr Mundell saw off the challenge from the SNP's Amanda Burgauer to win with a majority of 3781.
Labour candidate Nick Chisholm finished in third place and John Ferry finished fourth for the Liberal Democrats.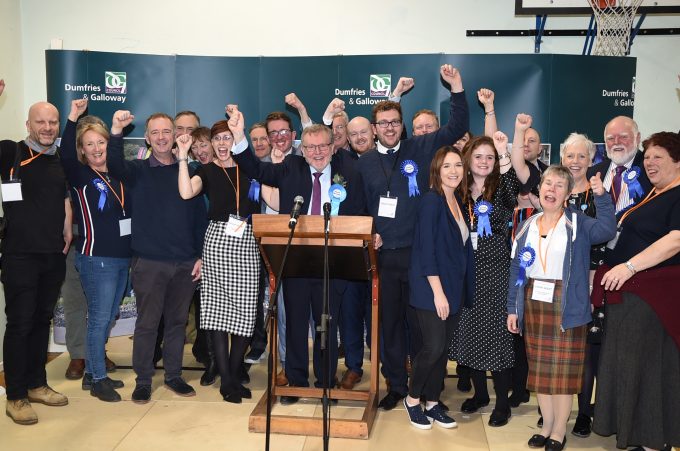 Speaking after the results were announced Mr Mundell said: "It's a huge honour for me to be re-elected for the fifth time to serve this constituency, to serve it through its existence."
He vowed to continue to work for everyone whether they voted for him or not, and said he would be celebrating his win with a day in bed.
In the Dumfries and Galloway constituency Scottish Secretary Alister Jack retained his seat with a reduced majority of 1805 over the SNP's Richard Arkless.
Ted Thompson finished third for Labour and Liberal Democrat candidate McNabb Laurie was fourth.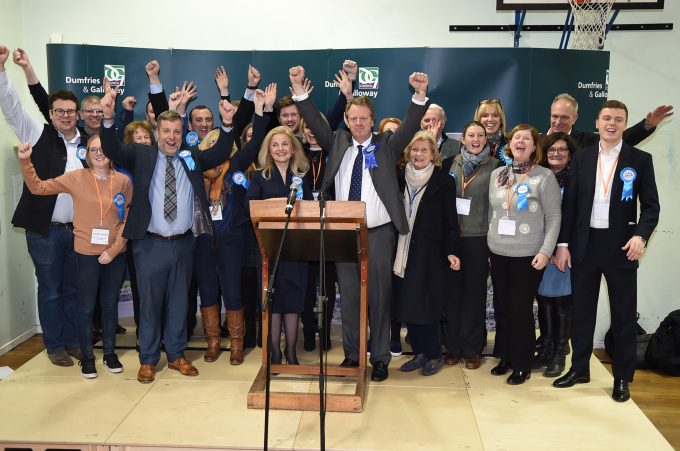 Mr Jack said: "It has been the biggest privilege of my professional career to represent Dumfries and Galloway and I'm really honoured to be re-elected."
The SNP managed to take 48 of Scotland's 59 seats, and DCT candidate Amanda Burgauer, pictured below, said her party will be back after Christmas to talk to people about independence for Scotland.
And both Mr Chisholm and Mr Thompson acknowledged a bad night for the Labour Party, who managed to win just one seat in Scotland.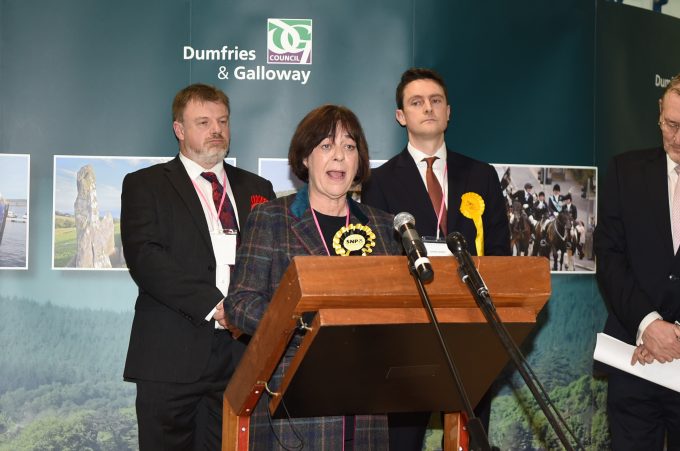 Voter turnout was 71.9 per cent in DCT and 69 per cent in Dumfries and Galloway.
Meanwhile, Annandale North councillor Gail Macgregor from Ecclefechan lost her election bid in East Kilbride, finishing in third place behind the SNP and Labour.
Dumfriesshire, Clydesdale and Tweeddale result
David Mundell (Conservative) 22,611
Amanda Burgauer (SNP) 18,830
Nick Chisholm (Labour) 4,172
John Ferry (Liberal Democrats) 3,540
Dumfries and Galloway
Alister Jack (Conservative) 22,678
Richard Arkless (SNP) 20,873
Ted Thompson (Labour) 4,745
McNabb Laurie (Liberal Democrats) 3,133