PROPOSALS to plant hundreds of trees in Moffat and create a new woodland have been met with a backlash.
A cohort of local organisations and individuals in the town are awaiting permission from the local authority to transform two hectares of land by Annanside playing field into 'Riverside Bluebell Wood'.
If approved, a selection of 1800 native broadleaf trees including hawthorns, goat willows, hazels and crab apples would be planted on the site by the River Annan.
The project – a partnership between Dumfries and Galloway Council, Space to Grow Moffat, Moffat Community Woodlands, Moffat and District Community Council and local greengrocers Uncle Roy – is still in the planning stages and has begun gauging support in the community.
Public notices detailing the plans have appeared throughout the town and are urging anyone with views or comments to send them to the council.
Some living close to the area have argued that the proposed woodland would obstruct views enjoyed by those whose windows face toward the playing field.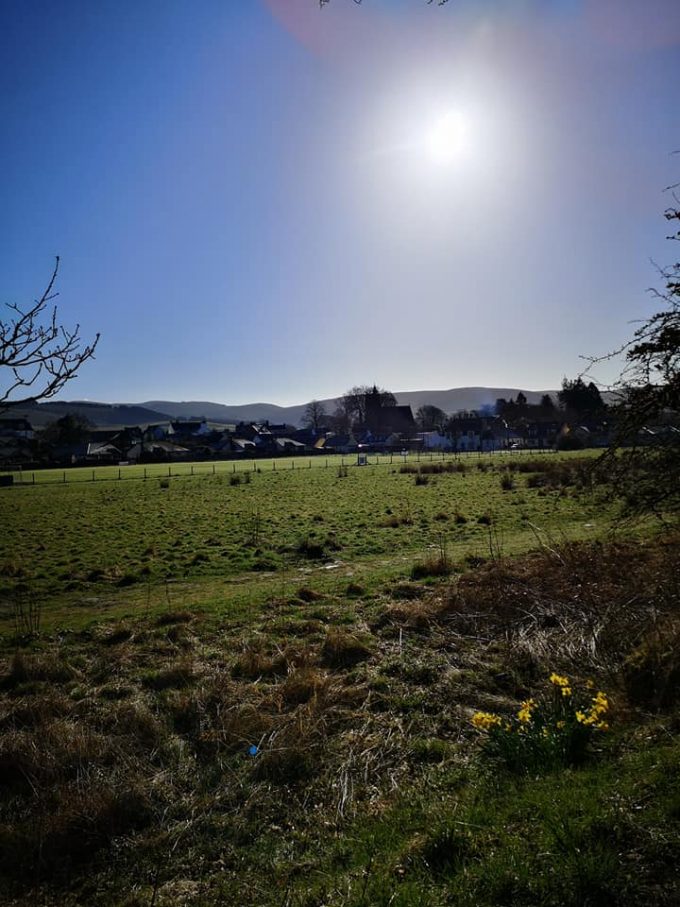 Susan Lithgow, who lives at Annanside, said: "When walking the waterside that beautiful view of Moffat will be no more – it will be a wood of 1800 trees.
"I stay at the end of this street, I have this beautiful view looking out my window. I will have a what I would call a forest in front of me (how would you feel if 1800 trees were going to be planted in front of your house?).
"In the summer we get to see beautiful sunsets that won't happen anymore, it will make our house darker."
Susan added that the mass planting would also impact dog walkers who take pets to run around on the field.
And she asked: "Do we really want this bit of grassland lost to trees? There is a lot goes on on this bit of grassland."
Commenting, Amanda Musgrave-Wood said: "To take the trees right across, close to the football pitch, I believe is not a good idea in itself, not to mention the effects to residents along the way."
Margo Pottinger added: "There are plenty of areas of woodland around Moffat. The football pitch was an adjustment for dog walkers, but works well for all and the area is a lovely place – very friendly and sociable spot, especially during the many challenging months of covid. Why does it have to change and spoil the lovely views?"
In support of the scheme, Gayle Conaghan called it a "lovely idea" and said: "I'm not from Moffat but would love to come and see the bluebells."
Karen O'Donoghue added: "Lovely idea. Bluebell woods are lovely come May."
And ex-community council chair Dick Monaghan said he's "not against planting trees" but would "like to be able to understand the plan behind this planting program".
Comments regarding the project should be sent to local ward officer Steven Wylie at [email protected]